Senator Daniel K Inouye
Hang on for a minute...we're trying to find some more stories you might like.
Senator Daniel Ken "Dan" Inouye was born on September 7, 1924, in Honolulu, Hawaii. He was a son of a Japanese immigrant father and a mother whose parents had migrated from Japan. Inouye graduated from Honolulu's President William McKinley High School.
Senator Inouye fought in World War II and lost his right arm to a grenade wound for which he received the Medal of Honor. He also earned his law degree and when Hawaii achieved statehood in 1959, Senator Inouye was the first Japanese American elected to the House of Representatives and in 1962 was again also the first Japanese American elected to the U.S. Senate. He was also one of the longest-serving U.S. Senators in history. He never lost an election in the 58 years of service as an elected official.
Because of his seniority, following Senator Robert Byrd's death on June 29, 2010, Senator Inouye became President pro tempore of the Senate, making him third in the presidential line of succession after the Vice President and the Speaker of the House of Representatives.
His contributions to making America a better nation and his influence on Hawaii politics made him a popular and well-liked politician. The Honolulu International Airport has been renamed the Daniel K. Inouye International Airport in his honor. He died of respiratory complications on December 17, 2012

About the Writer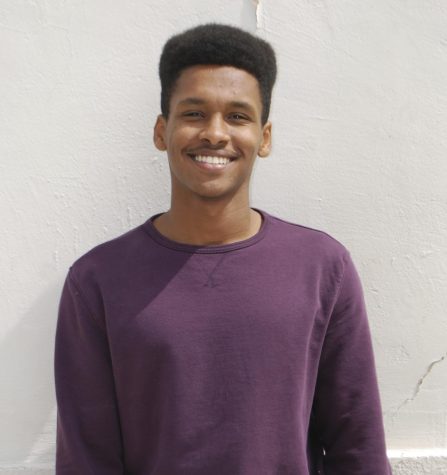 Sofonyas Shibre, Former Editor in Chief 2017-2018
When I'm not publishing articles, I'm playing soccer and volleyball for my school. I love my sports in general, from basketball to just going to the gym,...