Sirr Mee
Hang on for a minute...we're trying to find some more stories you might like.
Sirr Mee attends Hoover High School and is on the girl's varsity volleyball team. She is currently a sophomore, which is a very big deal for an underclassmen. She became interested in volleyball because of her relatives and she is passionate of the sport. She is very strong and dedicated to winning for the team. She sacrifices and puts everything into the game.
Off the court, she is in the books. She holds a 3.0 and is very serious about her grades. She is a funny and humble person to everyone she meets. On the court, she is a whole different person. She uses her air issues on the court to spike the ball even harder. Her current stats show 68 kills, 11 blocks, 63 digs, and 23 aces. At last week's game against Clairemont, she pulled through with 17 kills and 6 aces, and against Mira Mesa she had 15 kills and 7 aces.
"It's not a game," expressed Sirr. "It's war!"

About the Writer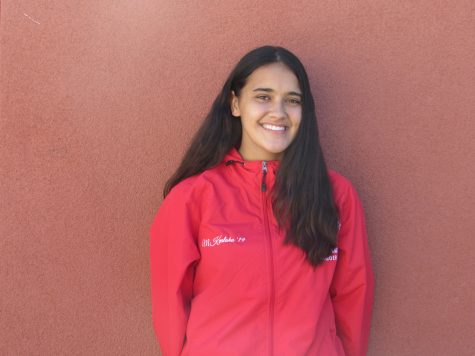 Malea Kealoha, Staff Writer
Malea Kealoha is currently a senior at Hoover High School. She is very outgoing and funny. She wants to major in criminal justice in college and go to Ohio State University. She lives with her aunt and uncle. Her dad has emphysema and he lives in Arizona with her stepmom who is a nurse. Her brother currently attends Southwestern College and lives with his grandma. Her mom passed away when she was in 8th grade due to kidney failure. Her aunt had a heart attack this summer and she is currently in a nursing home. She wants to become a detective or a private investigator. She is very hard-working and dedicated. She may not have the best grades sometimes but she always pushes to her best and pulls through. She enjoys hanging out with her friends and writing in journals. She plays volleyball on the Hoover girls volleyball team and is planning on playing in college.