Faith Clark
Hang on for a minute...we're trying to find some more stories you might like.
Besides being a sophomore at Hoover,  Faith Clark is a part of College Avenue Compact, Cardinals Interact and the GSA club. She was born on Christmas Eve and raised in San Diego. Going to school early every morning makes her satisfied because the gates haven't open and/or students aren't around which means it's nice and quiet. Most of her days are spent doing her studies during school in order stay ahead from everyone else in her classes.
She is really proud of her friends and is grateful of having them support her everyday in her life's struggles. Her favorite things to do in campus is mostly hanging out with her friends and loves making them laugh but she also practices sketches and is learning to do more art in websites. Faith also enjoys relaxing and watching tv along with watching her main choice show "The Walking Dead", as well as many other shows.
Singing is another activity that she enjoys to do in her spare time when no one is around that is or when her closest friends are with her. When she grows up, she plans to make a career in the special crimes unit. She was inspired of taking the job because of a popular video game called Detroit Become Human. She has already plan her bright future ahead, not many students plan that.

About the Writer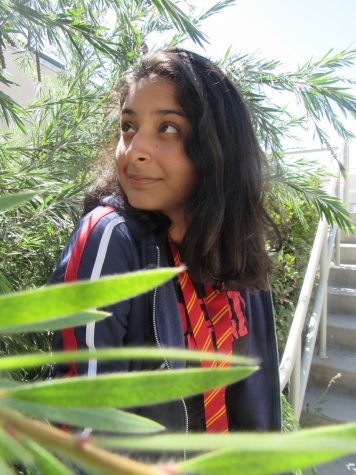 Jackie Ocampo, Staff Writer
Jackie is a junior at Hoover High School.