The sound of progress?
Hang on for a minute...we're trying to find some more stories you might like.
In the beginning of the year, students came in the school and were introduce to a new construction that would create new buildings.  We all thought it was the right thing to do but after construction started, students and teachers are having some issues with the loss of space and loud sounds.  I feel that the noise and dust hurts student learning. We can even open the windows if it gets too hot in the classroom.  Construction is a good way for this school to improve but it could come with some distributing problems.
The 200 building is the one with the most issues about the construction due to the loud noises and echoes. Teachers have to close the doors and cannot open the windows. Also at times, it distracts students' learning especially when they see a large construction machine pass by.
The music classes that are in the 300 building are also near the construction and teachers can't teach their musical lessons with the loud construction noises. It is also hard for classes in the 1200 building who face west.
It's also difficult to walk through the little space the students have to get to class between the 300 building and the construction site. When crowds of students are both coming and going, it's hard for them to walk any faster so they end up being late and then will have to take lunch detention to make it up.
However, this construction will bring 20 new classes, a brand new administration, counseling and attendance center, and a state of the art performing arts complex.  This all will be beneficial to Hoover students and the community that we serve. The money used to pay for the new construction comes from Props S and Z for school improvement.
I know it is a good thing but couldn't they have started during the summer when there are no students and most of the staff present?

About the Writer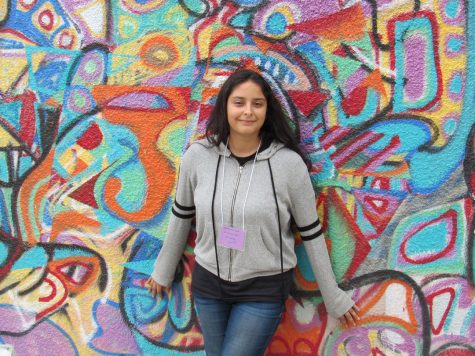 Jackie Ocampo, Staff Writer
Jacqueline Ocampo is a sophomore at Hoover High School, but she  prefers to be called Jackie for short. She is just like any other girl except she doesn't...