Frederick Douglass
Hang on for a minute...we're trying to find some more stories you might like.
Born in Talbot County, Maryland, Frederick Douglass became an active author, activist, and public speaker. Having never seen an actual documentation of his birth certificate, Douglass did not know his actual birthdate.. He was born into slavery and was separated from his mother when he was an infant; he lived with his grandmother and aunt until the age of six. Douglass moved away from his grandmother to live and work in a plantation in Maryland. While in Maryland, he was given to a married couple, the Auld family, to go work with Hugh, the husband's brother. Hugh's wife, Sophia, taught Douglass the alphabet. Douglass later learned how to write and read by himself. He would use the bible to educate the other slaves on how to write and read. Word spread quickly that Douglass was educating the slaves, so the Auld family took him back and sent him to the Covey farm, whose owner treated his slaves brutally. At the age of 16, Frederick was regularly getting whipped by Mr. Covey.
Douglass ran away from the farm in 1838 and arrived in New York City a few days later. He met his wife in New York and together they moved to Massachusetts. Once there, Douglass began attending meetings relating to the abolitionist movement. As time passed by, he become a speaker and leader for the abolitionist movement. He did a tour in Britain to talk about his experience with slavery. There, he raised funds to start the first anti-slavery newspaper
Douglass was a very outspoken person and was never afraid to talk about his first hand experience as a slave. In addition to be an activist for anti-slavery, he was also a women's rights and civil rights activist. Frederick Douglass was an inspiring Black American who survived slavery and used his experience to educate others.

About the Writer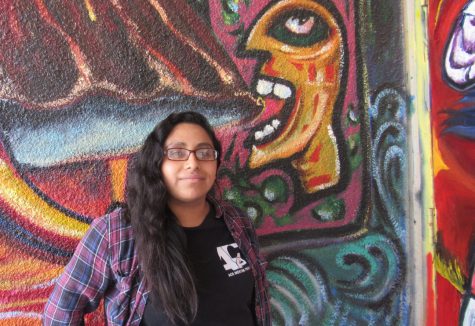 Jessica Sanchez, Senior Editor
Jessica Sanchez was born and raised in San Diego, California. She's a senior and is part of the Academy of Literature, Media and Arts. School is her...