Silvestre S. Herrera
Celebrating Hispanic Heritage Month
Hang on for a minute...we're trying to find some more stories you might like.
Silvestre S Herrera was a Mexican-American who was a Private First Class of the United States Army. Born on July 17, 1917, in Chihuahua, Mexico. Silvestre received the Medal of Honor or his heroic actions in Mertzwiller, France during World War II. He single-handedly caught eight enemy soldiers by himself. That's not the craziest thing though, he lost both his legs due to a mine explosion but that didn't stop him from fighting. He provided gunfire coverage so he's fellow partners could take over the enemy base. Herrera was the only living person to wear the Medal of Honor and the Mexico Order of Military Merit, simutaneously. He lived many years in Phoenix Arizona, and the city treated him like a legend.
Before joining the army, he was a farm worker who had a family in El Paso, Texas. He had a wife named Ramona and three kids. Silvestre started off in the National Guard before making the big switch to the army. Arizona Governor Sidney P. Osborn declared August 14, 1945 to be "Herrera Day" and welcomed home Pfc. Silvestre S. Herrera with a hero's parade. A drive to bestow upon him citizenship of the only country he knew was started and as a result he was granted United States Citizenship. The citizens of Arizona raised $14,000 to provide him and his growing family with a new home. Herrera lived his last moments in Glendale, Arizona until he passed away at the age of 90 on November 26, 2007.
Herrera was a legend that should be respected by everyone, because he fought in an American war before becoming a U.S. citizen. He deserves to be seen as a Hispanic hero we should look up to because not many are born like him.
About the Writer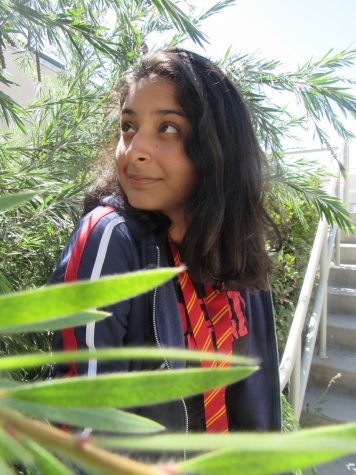 Jackie Ocampo, Staff Writer
Jackie Ocampo was born on July 20 in San Diego, California. She is in the Social Justice Academy  and plans to be a lawyer or even an actress in the future....