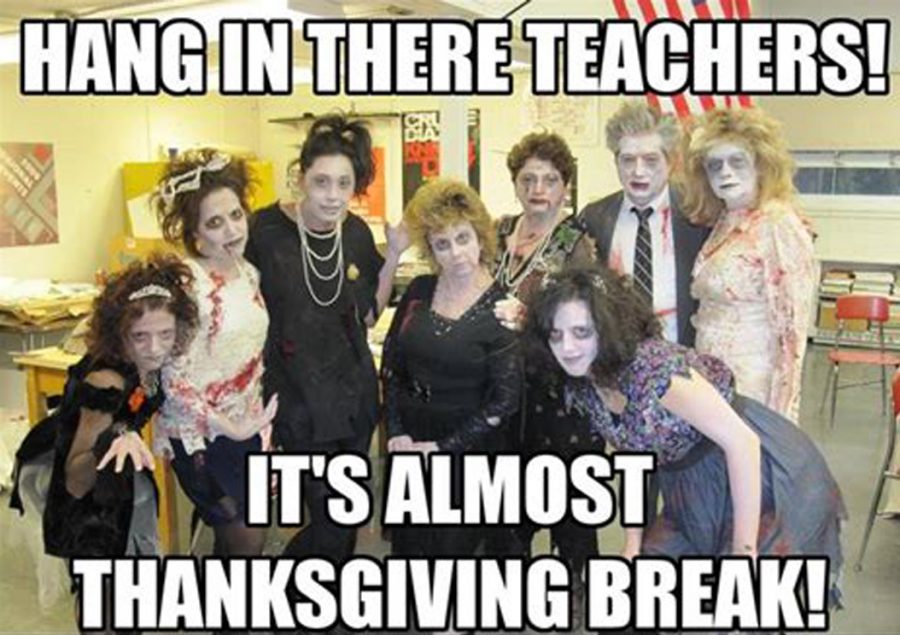 The Cardinal staff has many things to be thankful for this year, one being teachers on Hoover's campus.  The nurturing and lessons that engage students are what allows the following teachers to connect with their students.  As we get closer to the end of 2019, the following staff members would like to thank the teachers that have made an impact on their lives.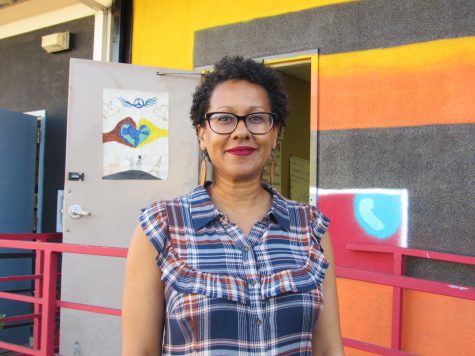 A teacher who I am thankful for is Ms. Gooch because she is someone who is unique. She is such an amazing person towards her students because she's understanding and positive. In her class, she helped me overcome my sturggles in life and have a better peception in society to do something powerful in the community and to give back. Ms. Gooch inspired me to have a postive and open minded mindset. Her discussion circles have helped me open up and let everything out with other students. It made me realize that most students go through the same situations and it made us feel connected. Ms. Gooch is someone who I am truly thankful for because she encourages students to go into action however small. I really do thank her because she talks about different things and issues in life. Taking her class and getting to know her helped me understand and value life and to keep going.
Annayexy Malo
I want to give a huge thanks to Ms. Gooch who is always persuading her students to do better both inside and out of school. She even got us, her students, an internship where we get to organize the mayoral debates for this upcoming election. We plan everything from the location up to the questions we will be asking. Since the beginning of the year, she has done circles where we sit around and just talk about important topics we learn during class. And now the circles are going to be led by us, so we also get to choose the topics. She has taught us many important things that are later going to be useful for our everyday lives. We have discussed topics such as how to de-escalate a situation and how the human brain functions whenever we feel scared or threatened. She has made us aware of important issues that over hundreds of years still continue to occur. So I am thankful for her and everything she does to help her students.
Miryam Fajardo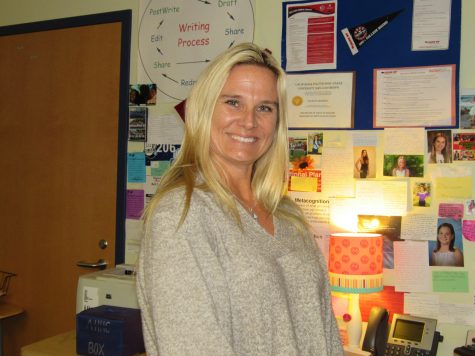 A teacher I appreciate is Mrs. Woodfill.  I appreciate her for being a great teacher, mostly due to the impact that she has created on me and some of my fellow classmates. She made us more open. I feel like she has taught me to be more kind towards others. She has taught me many things that are important to know, like how to do taxes and skills that are necessary for the future.  Along with supporting me unconditionally when it comes to assignments, I know that I am able to come to her for advice if I have a problem in my life. In our class, my favorite part was doing the circles and becoming closer to others in that class.  We shared our opinions on different topics that we have talked about in the news, in order to see what we have as an opinion as students.
Paloma Ocampo
In third grade, I had a teacher whose name was Ms. Huggins. I used to get bullied a lot during third grade and no one was there to protect me and I could not defend myself. But Ms. Huggins was there and made me have a little bit of courage to stand up to my bully. I became shy because of the bully who kept bothering me. But Ms. Huggins would always do her best for me to be more confident and try to protect myself. She understood how I felt and how that bully was treating me. She would do anything in her power to try to get him to stop bullying me and she did. I had some teachers that were ordered by Ms. Huggins to talk to me about my problems and what I was going through everyday. I'm thankful that she was there in my childhood to remind myself to stand up for myself and don't let others push me around.
Jackie Ocampo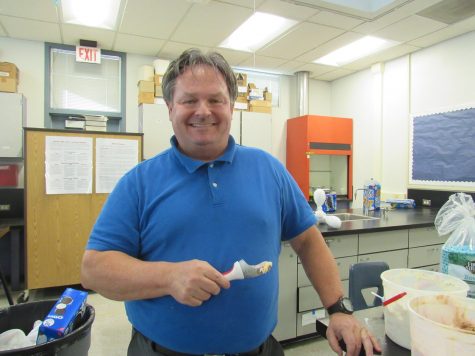 This one's for Mr. Mellinger. He is an all-around rockstar. Mr. Mellinger coaches Academic League and MESA, yet still has time to devote to his AP Chemistry students. I am an Academic Leaguer and was his AP Chemistry student last year. I can fully attest that he is one of the teachers who stay the longest afterschool serving students like me.  I cannot thank Mr. Mellinger enough for giving me the chance to understand chemistry and step up to the plate. Through his guidance in both Academic League and AP Chemistry, I found my way in deciding career paths related to what I have learned. If there is an unforgettable teacher that you should meet at least once in your life, he is Mr. Mellinger.
Thuan Tran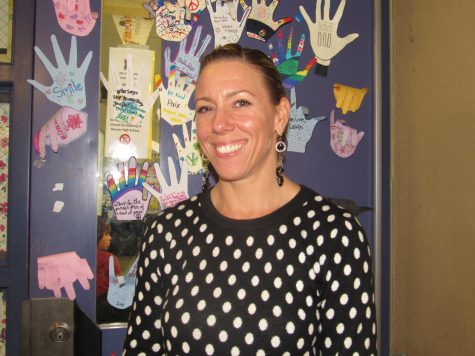 The teacher I want to thank is Ms. Guerin. I've known her since the start of my freshman year and she has always been there for me. She's cared for me since I sometimes have a lot of problems and would give me advice. Ms. Gurien was the first teacher I opened up to about most of what was going on in my life and to this day, she still gives me advice on boys and other things. She's always put a smile on my face and has always made me laugh. I know she has a place in my heart like a mom but a teacher mom. Even if sometimes she would get really mad at us, she was one of the best teachers I've had and I'm glad I got her and met her for my first year of high school.
Alexa Moreno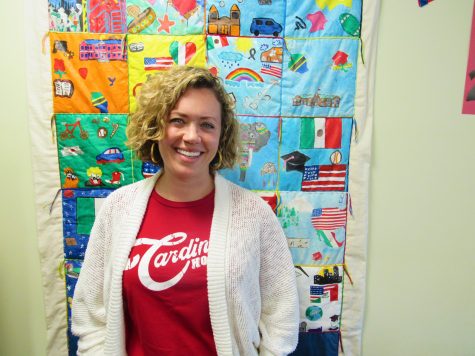 There are many teachers to be thankful, even those we may not like too much. I personally want to thank Mrs. Macias for being an amazing and kind teacher, and always having a bright happy attitude. She has made my year a bit more enjoyable, and opened me up to opportunities, like painting a mural, and to offering me activities involving the class and outside. Not only has she helped me with my school work and compliments me on my work, she always makes sure that I'm doing good and tells me on the things I can perhaps improve on. Mrs. Macias has only been my teacher for one semester so far, but I am extremely grateful to have her for the next. She has been one of the nicest welcoming teachers I've ever had and I'm glad she's my English teacher. My year has been really fun with her teaching me new things everyday.
Persephony Phoev
I would like to thank Mrs. Macias.  She such a great teacher and always has a positive and good vibe in her classroom. She is so happy and ecstatic, and makes the class so bright and joyful. She also helps in any way she can. Mrs. Macias is a great person to talk too about anything, but I especially like how she listens when I talk about my brother. Her smile makes me feel better in that period and the rest of the day. I thank her for everything that she does.
Martha Nunez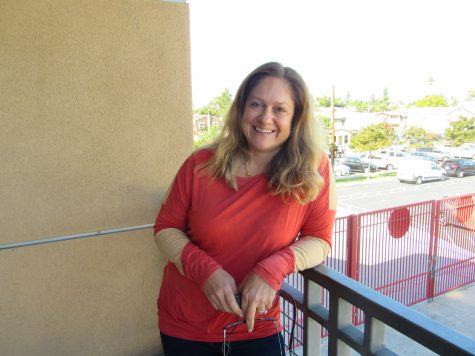 For me, to thank my teachers is a rare occasion so I want to thank Ms. Behumi for being encouraging with students to take challenges to push their limits. If it wasn't for ms Behumi, I don't think I would've challenged myself even further to take AP for almost two years now in her class. I thank her for being such a great teacher although it can be disciplinary, it really helps me become a better writer. It's not so easy to encounter and talk to teachers, but after almost being four years in her class now, I find her easy to talk to when I need advice in my work. I'm still thankful for being in her class not just because we take in advice but for her, myself and the rest of the students have brought us closer and become more confident in taking up new challenges so we can be prepared for our future education.
Lindsey Arzola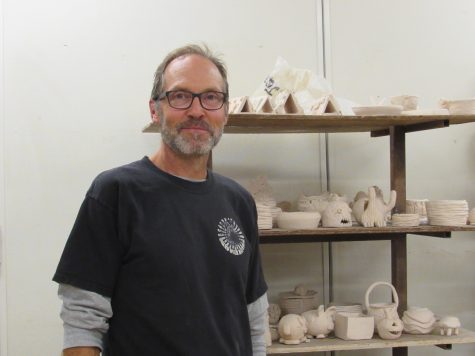 One of the teachers I am thankful for is for Mr.Erving because he taught me another way to create art and in many forms. I learned so much about what my hands can do with a piece of clay. For example, I learned how to make mugs, a mask, boxes, and animal projects with my hands and I enjoyed doing those projects. From the two years I spent in ceramics class, I had so much fun and met new people  and Mr.Erving kept his class a safe place. The thing I'm most thankful for is how my skills improved my second year all because Mr. Erving taught me new ways to create something with my hands for example my llama project it came out so nice. Not only did he taught us how to build or make something with clay but he made sure that we improved our writing by making us do an essay on the steps we did to create what we made as a project. I have learned so much about art thanks to Mr. Erving.
Elizabeth Llamas