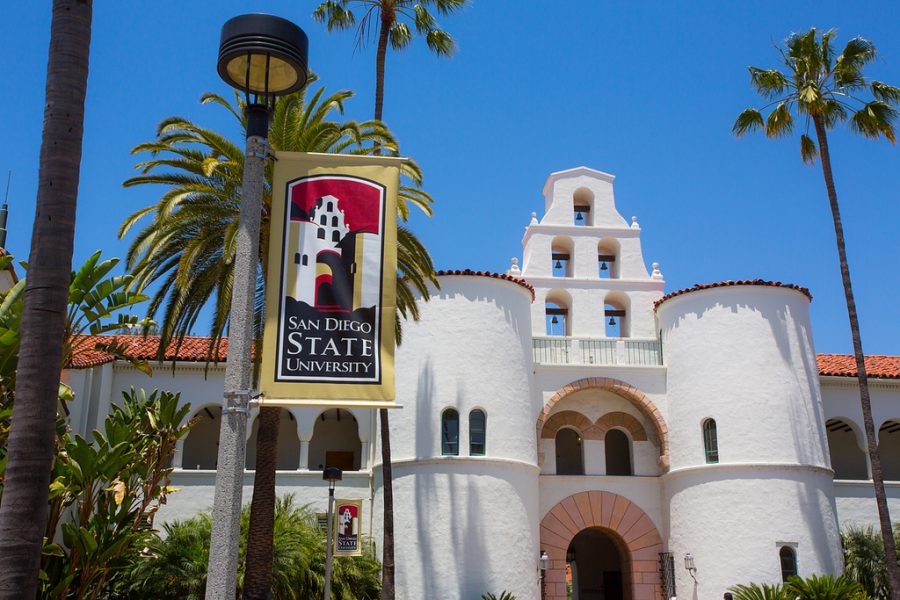 On May 12, California State University system Chancellor, Timothy White, announced that 23 campuses will be taking a virtual approach for the fall semester with the exception of classes that could not be taught virtually due to the world-wide pandemic, COVID-19. One of the 23 campuses closed is San Diego State University. This is important to all students attending SDSU but this heavily impacts the Class of 2020 graduates as they won't get to experience the full " freshman college experience" as the previous classes before them.
"The health and well-being of our students and our faculty and our staff and our communities is the most important factor," explained White.  "We've been following the expert advice of epidemiologists and infectious disease practitioners and our public health officials and government leaders."
"I feel like it does make the first year of college disingenuous but it's necessary to help resolve the crisis we are in faster," said Hoover senior Roberto De Jesus Ramirez Gomez. "I was looking forward to stepping on campus for the first time as a student and take my first computer science course in college."
Sergio A. Ibanez, known as "Checho" currently attends the School of Creative and Performing Arts (SCPA) but he was a Hoover student until he transferred to SCPA for his senior year for a more intense music program. Checho is going to SDSU to major in music education, and views this situation a little differently.
"I was really bummed to hear that classes would be taken online. That is because I am a hands-on learner and was really looking forward to walking on campus," expressed Checho. "I feel that due to the pandemic many people won't be attending fall classes online and therefore give more opportunity to those who are. Online classes can be beneficial because it allows for people to choose their own schedule, but it also can be a bit confusing if there are any network issues."
Hoover senior Lizette Ashley Motta who prefers to be called "Ash" is majoring in marine biology. Ash expressed her feelings but encourages others to keep a positive mindset.
"My thoughts on taking fall semester online, well it's a big shocker and I'm not a big fan of it especially because it does take more toll on me than being there in person taking notes for lectures," said Ash. "I was looking forward to meeting new people and being able to feel like an actual college student. I'm not sure but it's upsetting in all honesty. But to look on the bright side hopefully it won't last."
As you can see many of them struggle with virtual learning and many really looked forward to experiencing new things. However, the students understand why the California State University System decided to take these precautions. The students can't wait for campuses to open back up to socialize and simply have the college life experience that many before have done.