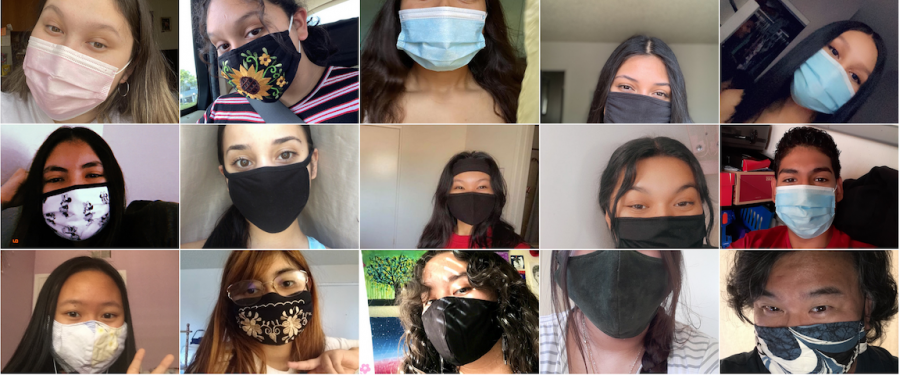 Introducing the new publications staff for the Fall semester 2020.  There are four returning staff members:  Senior Editors Paloma Ocampo, Martha Nunez, and Jasmine Gonzalez; and Junior Assistant Alexa Moreno.
The new school year has brought many changes. So far, the staff has shown commitment to reporting the stories that affect Hoover High School and the community that we serve.  They have already started creating a plan to record the history of this interesting and challenging school year.
The Cardinal continues its tradition of spotlighting Hispanic leaders, celebrities, artists, poets, musicians and more for Hispanic Heritage Month, September 15 – October 15.