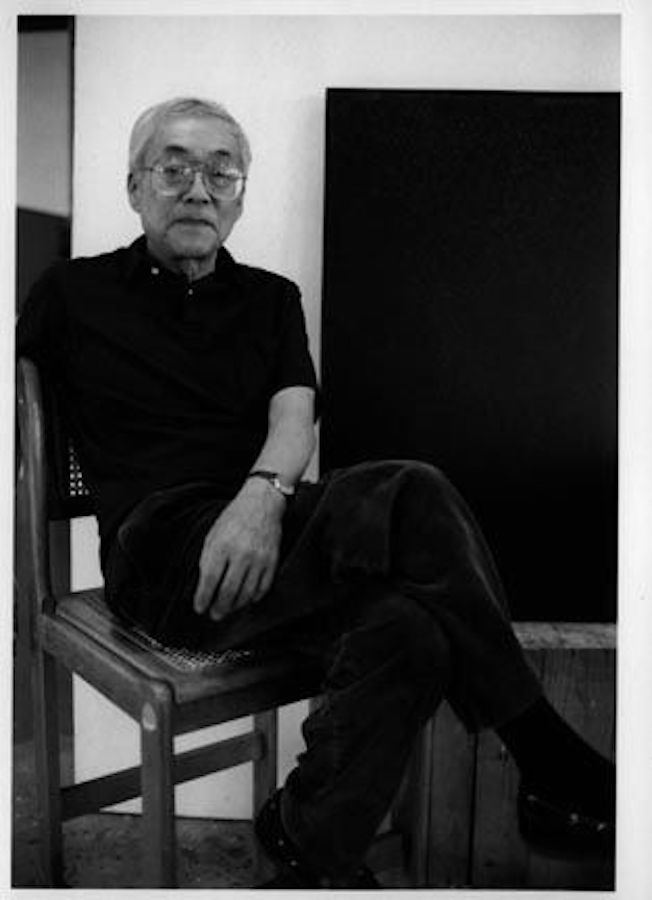 Frank Okada was an American Abstract Expressionist painter, born in Seattle, Washington in 1932 to immigrant parents from the Hiroshima area in Japan.
He was the youngest of four brothers and had two younger sisters. In 1942, following the Japanese attack on Pearl Harbor, Okada and his family spent two years in detention at Camp Harmony and the Minidoka Relocation Center, and another year in Ione, Washington (outside the Japanese exclusion zone). His then later work not only used symbolic shapes which directly evoked his Nisei heritage, but the years he spent in detention camps with his family during World War II.
After some time, and returning to Seattle after the war, Frank went to New York for about a year. While there, he would often spend his evenings at the Cedar Tavern, interacting with the members of the city's burgeoning modern art scene, where his work received considerable attention. He was associated with the Brata Gallery and was profiled in a 'new talent' issue of Art in America Magazine. Though he soon found it difficult to develop his style among the excitement of New York and returned to Seattle in 1958.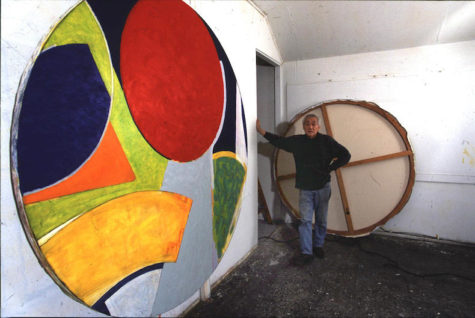 By the late 1960s, Okada's painting style had turned into a very "one of a kind" abstract style that also showed the growing awareness of ethnic identity. He started becoming more and more popular and in 1969 became one of the artists represented by Seattle's Richard White Gallery. That same year he accepted a teaching position at the University of Oregon in Eugene, where he stayed for the next thirty years.
Frank became a very well-known name in modern art internationally and was also a major figure in Asian-American and Pacific Northwestern art. People loved his mature style that often featured bright colors and elaborate brushwork that demonstrated the influence of both traditional Asian art and the "mystics" of the Northwest School.