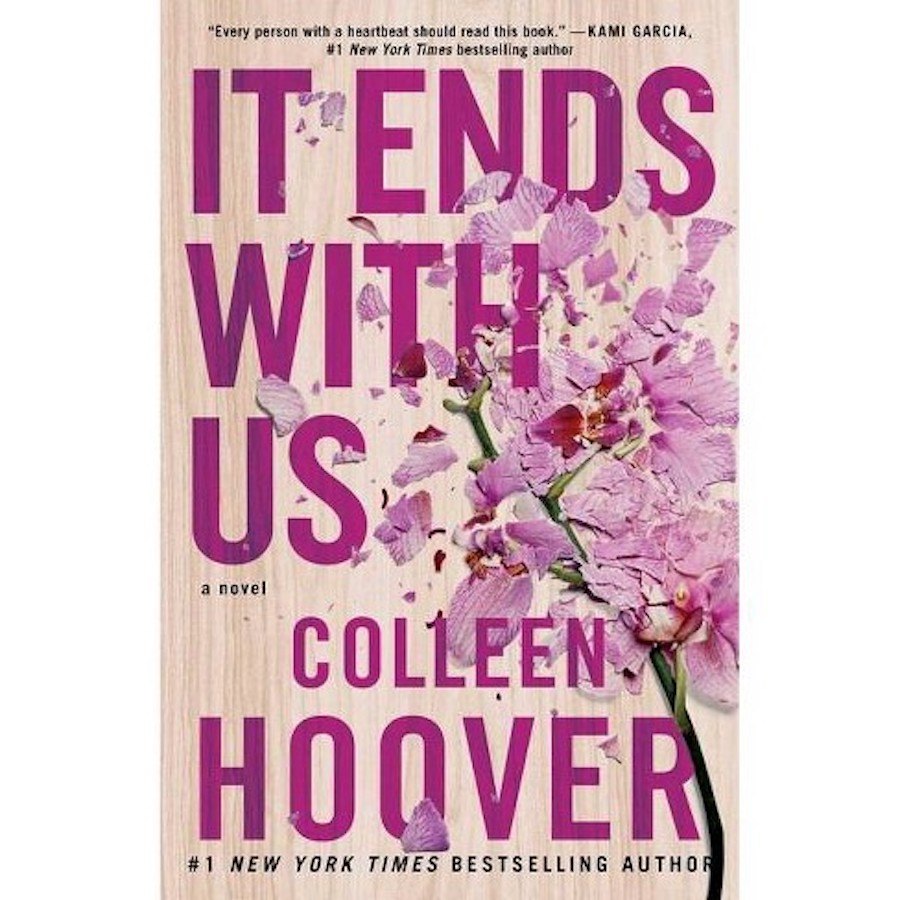 It Ends With Us is a novel, written by Colleen Hoover.  It is based on her real life relationship with her mother and father.  Hoover has stated that it was, "the hardest book I've ever written."  It was published in 2016, and as of January 2022, it has debuted at #1, on the New York Times best sellers list.
The story follows Lily's life story in New York, her new relationship, an ex-lover and the trauma from her childhood leading up to her new life. It all takes place one night after Lily came back from her father's funeral.  She was on the rooftop of an apartment building where she liked to stand by the edge and enjoy the view. That's where she never thought she would meet Ryle, an attractive well-dressed man who was taking his anger out by kicking a chair around the rooftop, as if something had made him really mad. Concerned Lily approaches the men asking if he's okay and from that, Lily and Ryle proceed to talk the whole night about each other and how much they may have in common but more of different opinions about things.
After a couple weeks, Lily has not spoken to Ryle who she wondered and thought of while trying to open her flower shop. She always dreamed of doing this with the help of a new friend, Allysa, who saw a help wanted sign outside of the flower shop. Allysa really doesn't need a job for the money, since her husband is the one who supports them. Allysa works to distract herself during her free time at home. The days go by and then Lily has an accident at the store and Allysa calls in her brother to help, and to Lily's surprise, it's Ryle, the guy who she already knew but had to pretend she didn't.
Lily and Ryle start going out after the accident at the store.  This is when Lily finally starts meeting the real Ryle.  It started with a simple, nice date at Lily's apartment and by accident, Ryle tried taking out food that was burning in her oven without a mitten.  He hurt himself and she proceeded to laugh at him and found it somewhat funny.  When all of a sudden Ryle just hits her out of nowhere knocking Lily to the ground. Weeks after that, every hit got bigger and bigger and his "I'm sorrys" too which made Lily realize she had just turned into her mother which she promised herself she would never be.
There is more, but you will have to read it to find out what happens.  This is a really good book and I think you will enjoy reading it.  It has a really good plot and it parallels what happens in real life.  There is also a film adaptation that may make it to the big screen in 2023.  Jane the Virgin actor Justin Baldoni is attached to developing the film.
Available on Amazon It Ends With Us