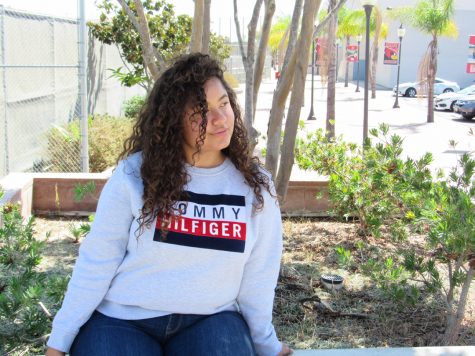 Annayexy Malo is 17 years old, and was born on June 29, 2002 in San Diego. She is
currently a senior here at Hoover HIgh School and is part of ALMA which stands for the Academy
of Literature, Media, & Arts.
Annayexy is passionate about soccer due to the fact that she started to play around the
age of eight. However she had to stop playing because she had knee surgery at age 13. Annayexy
describes herself as a goofy and outgoing person. She is also considered an understanding and
trustworthy friend, someone you can count on whenever you need help or just any one to talk to.
She enjoys going out with friend yet at the same time enjoys her own company. She has had to
work in eighth grade in order to help support her family. The rough situations she has been
through have helped shape who she has become, which is why she looks up to herself. She is an
independent and responsible person and although she is very outgoing, it is hard to gain her trust
due to everything she has been through. Annayexy is a philanthropist and is very active in her
community. She is generous and giving, and gives to the community whenever she can and hopes
she can continue to share her experiences, help motivate and inspire others in any possible way.
Annayexy Malo, Staff Writer
May 07, 2020

The dark side of the pandemic

(Story)

Feb 25, 2020

AOTW ~ Stephanie Morales

(Story)

Feb 17, 2020

In honor of President's Day, Barack Obama

(Story)

Feb 13, 2020
Feb 07, 2020

AOTW ~ Ashley Alvarado

(Story)

Dec 20, 2019

Holiday music to lift your spirits

(Story)

Oct 29, 2019
Sep 24, 2019
Jan 06, 2017

It's a new year…and a time to reflect, renew, and rejuvenate

(Story)