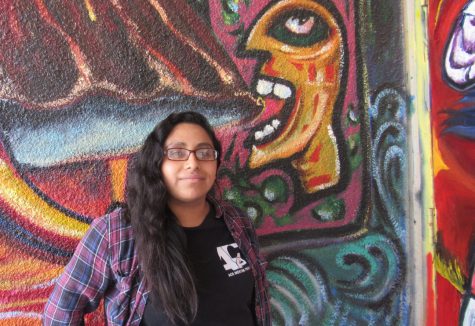 Jessica Sanchez was born and raised in San Diego, California. She's a senior and is part of the Academy of Literature, Media and Arts. School is her main priority. She is always trying to challenge herself and tries to get an A in every class. She has five sisters who she loves a lot, and has a great relationship with her family. Jessica loves helping out in her community and she volunteers at least three times a month. She often volunteers at the Euclid Development Center here in City Heights. She is involved with the Reading Legacies program; reading to younger students is important to her because she wants to help them expand their vocabulary and knowledge. She is also part of the Octagon Club and does community service with them as well.
Career wise, Jessica wants to do something related to film. She is thinking of becoming a movie director or a video editor.  In her free time, Jessica enjoys watching her favorite tv shows,
Criminal Minds
and
The Good Doctor
. Aside from this, she likes to go on "adventures" with her friends whenever she has time.
Jessica Sanchez, Senior Editor
Feb 16, 2019
Feb 02, 2019

Frederick Douglass

(Story)

Oct 12, 2018
May 31, 2018
May 11, 2018
Apr 27, 2018

Scholarships Are Here!

(Story)

Mar 05, 2018
Feb 25, 2018

Wangari Muta Maathai

(Story)

Jan 06, 2017

It's a new year…and a time to reflect, renew, and rejuvenate

(Story)