Black History Month: The Forgotten Ones
Hang on for a minute...we're trying to find some more stories you might like.
When February rolls around, we think only of Valentine's Day and about our significant others. But February is also Black History Month, a month to reflect on the advancement and growth of African Americans, yet schools don't mention it. Students go through the whole month without thinking of the leaders who gave them the opportunities that everyone has today. Icons like Martin Luther King Jr., Malcolm X, or Rosa Parks typically come up, but people don't think about Ella Baker, Diane Nash, Harry and Harriette Moore, Fannie Lou Hamer, and Dorothy Height.
Ella Baker was one of the leading figures in the Civil Rights Movement. She organized the Young Negroes Cooperative League and she later went on to become the president of the NAACP (National Association for the Advancement of Colored People). It didn't stop there. At the request of Martin Luther King Jr. Ella Baker joined the Southern Leadership Conference as the Executive Director. As the years went on, her age didn't hamper her ability to advocate for the cause. She knew that there were others who wanted to change the world so she passed down her knowledge and experiences. She was given the nickname "Fundi", which means a person who passes down a craft to the next generation.
Ella Baker wasn't the only one who was forgotten in history. Diane Nash, a member of the legendary Freedom Riders, and she helped found the Selma Voting Rights campaign which helped blacks have a voice in the South. Harry and Harriette Moore, a couple murdered and left behind two children. They were educators who were deeply involved in the NAACP; they focused on black and white salaries and segregation and later transitioned to dangerous topics like police brutality and lynchings which eventually led to their murder which was never solved. Fannie Lou Hamer coined the phrase "I'm sick and tired of being sick and tired" and was key in organizing the Mississippi Freedom Summer for the Student Nonviolent Coordinating Committee (SNCC). Last but not least is Dorothy Height who was an advocate for social injustice. In the height of the Civil Rights Movement, she organized "Wednesdays in Mississippi" which allowed white and black women to talk about social issues. She was quoted saying, "I want to be remembered as someone who used herself and anything she could touch to work for justice and freedom…I want to be remembered as one who tried."
The list doesn't stop there; countless people, who gave up their lives for a better world, are still forgotten today. These individuals and many others courageously risked their lives for something as simple as human dignity and respect. That does not mean that MLK, Malcolm X, and Rosa Parks are not exceptional leaders. It just means that the activists that didn't get a holiday need to be celebrated not forgotten. Keeping their memory and achievements is as simple as searching up, "civil rights activists who have been forgotten." Keep their actions alive.

About the Writer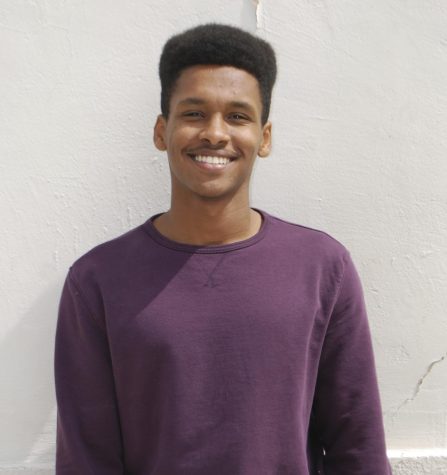 Sofonyas Shibre, Former Editor in Chief 2017-2018
When I'm not publishing articles, I'm playing soccer and volleyball for my school. I love my sports in general, from basketball to just going to the gym,...