Culture Clash
Hang on for a minute...we're trying to find some more stories you might like.
Going to school in a very diverse community, APAC presents their second annual Culture Clash! APAC stands for Awareness and Preservation of Asian Culture, and had their first multicultural Culture Clash in 2016 which was a huge success, Vice Principal, Jeremy Martin praised APAC and allowed them to have their event become an annual event with help from the Parent Teacher Association.
Culture Clash took place May 3rd, and instead of the auditorium, it was held in the middle of the front quad. Admission was free plus there was a raffle with many amazing gifts. Moreover at Culture Clash, there were two food trucks, a DJ, and even a voting booth for people to register. Students, adults, and even kids from around the community came to watch the showcase. There was a huge variety of performances, including dancing, rapping, singing, and even poetry readings. There were many different performances that celebrated and presented different cultures like Lucky Lion Dance representing the Chinese culture, The Pacific Islander Student Association, The Lao Heritage Foundation, The Karen Organization, and Danza Mexi' Cayotl.
Many students take for granted Hoover's diversity. There are many opportunities for the students here to learn about the different cultures the students and staff have to offer. Learning about the different cultures that Hoover has on campus will shape our minds to be more open and respectful to those around us. Also, embracing and spreading awareness about your culture will keep you in touch with your roots and your history.
"Being passionate about my culture led to me finding out more about who I am," expressed senior and APAC President, Alice Xayavong.  "And I want to help others do that as well."
Alice wanted to make Culture Clash an annual event because she wanted to be able to showcase as many cultures and traditions as we could so we could preserve the culture in the school and community.
If you missed out on this amazing event, be sure to come by next year for even more cultural performances that will definitely be pleasing to watch. There were many great opportunities to see and take in all the beautiful cultural dances, songs, and traditions. Hope you have the chance to perform or even just embrace and spread your culture around the community and your school.

About the Writer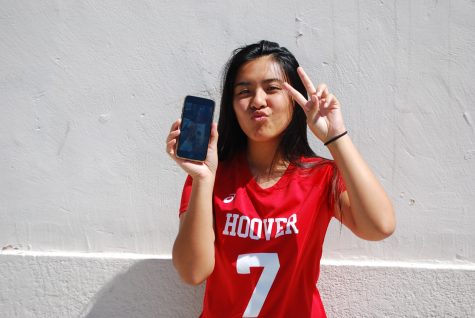 Amie Muller, Staff Writer
Amie, a junior at Hoover High, is Vietnamese and Chinese, but born and raised in San Diego. She has a half brother and twin sisters, but she live with...