Teens Breaking Into Adulthood
Hang on for a minute...we're trying to find some more stories you might like.
As a teen, we all look to be independent. Teenagers are treated like kids yet are expected to act like adults. So we try to make our own money to experience. To do that, we need to find a job, that's where it could get a bit tricky. Especially for people who don't know how to make a resume or don't know who to ask for tips for an interview.
Before all that, you need to know where to go and apply. Going from place to place could can be very time consuming so instead you can go to websites and apps like Snagajob to help. Snagajob tells you jobs that meet your needs based on what you search for. Just know you're not alone and we have resources like the Wellness Center to help us. They can help you create a resume to apply for jobs. They also help with your job permit. If you need help getting to your job they can supply you with a free bus pass. Give the wellness center a quick look and use all of your resources in order to be successful.
Teens do not just get a job just to get one, most have to get one to help pay some bills at home. Out of the twenty people I asked with jobs, eight of them were almost forced to get a job because of how much they needed the money. Although that is only a sample, the reality is that money, or the lack of it, is why some students work.
"It can be stressful," said junior Jaime Alonso. "Getting off work late just to find a big pile of homework waiting for you will have you at the verge of giving up on everything."
Just know that getting a job may take a toll on you because you still have to go to school. So if only, look for a part-time job if you truly feel ready to make such a big commitment.

About the Writer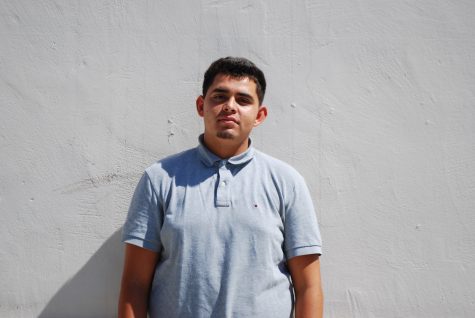 Jose Tavizon, Staff Writer
Jose was born in Chula Vista. At three days old he and his mother left to live in Mexico. There he started school but felt a bit lonely so he asked for...