Michelle Obama
Hang on for a minute...we're trying to find some more stories you might like.
For those who don't know her, Michelle Obama is the wife of the former U.S. President, Barack Obama. Michelle was also known as a lawyer and a Chicago City Administration and Community-Outreach Worker. She was born on January 17, 1964 in Chicago, Illinois. In her younger years, Michelle and her brother Craig were close to each other because they both shared meals, read, and play games together. By the age of four, Michelle and Craig had both skipped the second grade. When Michelle finished law school, she went to work as an associate attorney in Chicago.
She met Barack Obama was when she was working at a Chicago law firm following her graduation from Harvard. Before Michelle and Barack were married, at first, she didn't want to have a relationship with him but eventually they soon fell in love. The couple married on October 3, 1992. Later on, they had two daughters; Malia was born in 1998, and Sasha was born in 2001. Michelle is also known to support the organic- food movement and during her time in the White House, she instructed the workers in the kitchen to only served healthy food for their guests and family.

About the Writer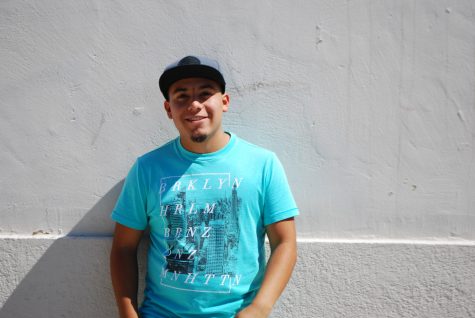 Francisco Zuniga, Staff Writer
Francisco Zuniga has been attending Hoover since his freshman year. He loves to watch scary movies either with friends, family, or by himself. He used to play baseball, soccer, basketball, and football.Francisco is still active, except now he works out instead of playing sports. His favorite holidays are Halloween and Christmas. His favorite subject is...