Space for Student Drivers
Hang on for a minute...we're trying to find some more stories you might like.
There are landmarks associated with growing up, and by a large margin, driving is one of those landmarks. The issue is with the parking, or the lack of it. There's been problems with students finding parking in the mornings which leads them to be late to their first period class. Around our campus there are some areas not being utilized, where we could create a student parking lot.
Our old entrance, the one that still hasn't broken ground,  doesn't necessarily have cars parked and that could be somewhere really useful to create our student parking lot. Many high schools around San Diego have their own student parking lots and I agree we should create our own as well. San Diego High, Mira Mesa, Catholic, and Poway are some examples of high schools who have their very own students parking lot. Why can't our school have one as well?
We have the space and the ability to make it happen. I feel like this problem can simply be solved if we discuss with administration, or even the board, a way to create a student parking lot. It would be a great opportunity for high school students to feel secure that they would have their own spot waiting. This solution can reduce the tardies in the mornings and help students stay out of the LOP.
Since Hoover now has a different entrance it creates congestion. If we have the old entrance as a student parking it will reduce the traffic. Considering that renovations have not yet begun, it's sensible to use it as a parking lot. Having a student parking lot in my opinion has many different benefits and it will help the students, teachers, parents and community around.

About the Writer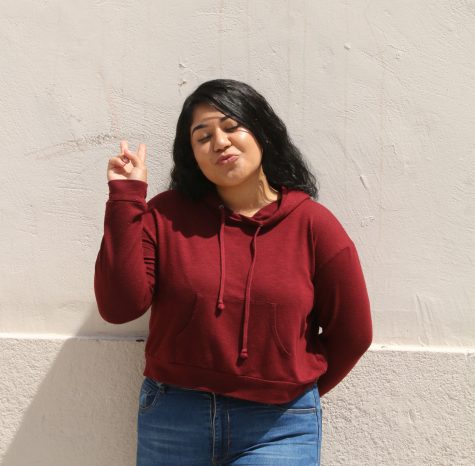 Andrea Rios, Staff Writer
This is Andrea Rios mostly known by her nickname, "Andy". She's an 18 year old senior here at Hoover and is on the swim team. Andy is a great student,...