Loany Osorio
Hang on for a minute...we're trying to find some more stories you might like.
Hello, my name is Loany Osorio and I am currently a senior. I hope to attend SDSU during the fall and major in psychology. My dream is to one day become a psychologist and be able to open up a non-profit clinic somewhere in Latin America. When it comes to my social life, I like to go to the beach and hanging out with my closest friends. I also love to watch criminal shows and hiking.
The best part of being a Hoover student has been joining one of the best academies which is AHHC. This academy has not only given me knowledge but has also brought me lots of friendships with remarkable people. I truly enjoyed being part of such a great academy. If I were to give a piece of advice to incoming freshmen is to enjoy high school because time really does fly by, and that with hard work you can get anywhere in life.

About the Writer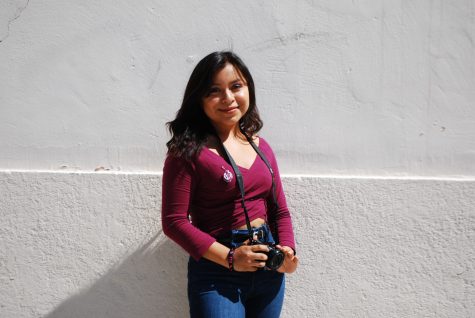 Elizabeth Lopez, Staff Writer
Elizabeth Lopez, a tiny person with a big heart. She is a senior at Hoover High, always on time ready to learn. She was born in San Diego, pero tiene sangre mexicana ( but has Mexican blood), Always mixing her dos lenguas( both of her languages). She doesn't care about what other people think of her, all she cares about is making her parents proud. She doesn't need everyone to be her friend as long as she has her seven best friends do. You will hardly hear about her but you will always hear her boots wherever she goes. She might feel stressed or depressed but always well dressed. She has learned to not let anyone or anything bring her down, she always has a smile on her face. She's creative, intelligent, mature, and a strong young lady. All she needs is her family, friends, and a camera. She takes pictures more than she breaths, she loves to capture those moments that she will always keep in her heart, even of those that are now gone. She always tries to focus on the positive things instead of the reality. She's always ready for new adventures, trying new things, and doing what makes her happy. Her life is not easy but she will work hard and never give to follow her dreams .Traveling around the world is her main goal because "Adventure is out there".