Adrian Neri
Hang on for a minute...we're trying to find some more stories you might like.
My name is Adrian Neri and I am currently a freshman. There are many things I have accomplished such as making it into high school and finishing my first year with A's and B's. I don't have any regrets in life except quitting the soccer team.
My goal is finishing high school and going to college majoring in computer science engineering or music writing. I believe there's always room for improvement in order for me to achieve my dreams. The most important thing to me right now is enjoying life to the fullest and supporting my friends, parents, and the environment that made me who I am today.
I want to go to SDSU or somewhere close to home so that I can have easy access to everything I need at home. Moreover I feel much safer being next to my family. I value those that are smart, honest, trustworthy, and funny.

About the Writer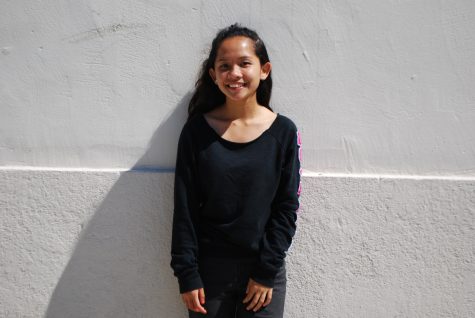 Chanmonita Loek, Staff Writer
I'm a 15 year old sophomore at Hoover High School. I'm very active and like to play sports. When I'm not watching Korean, Chinese, Thai, or Japanese movies I'm listening to all types of music such as Thai, Chinese, Cambodian, Korean, and American. I've loved K-Pop since middle school when it was introduced by her friend. Even if I don't know what the song means, I still find it beautiful and respect the singers hard work and dedication. I like running and working out at the YMCA because it keeps me in great shape. I can run up to five miles in 45 minutes. I'm allergic to seafood and get rash right away if I eat seafood such as shrimps. I really want to get an A in AP World history and graduate in white because I want to prove that I'm capable to getting a  4.0 GPA for four years straight. If possible I want to go to a good college with a scholarship and get a PhD degree.