Clay Expressions
Hang on for a minute...we're trying to find some more stories you might like.
On Friday May 11, Sophie's Kensington Gallery presented their 8th annual Clay Expression, a collaborative show featuring Hoover High School ceramic students and St. Madeleine Sophie's Center Ceramic artists. This annual exhibit offers our Cardinals a chance to display their artwork in a community setting.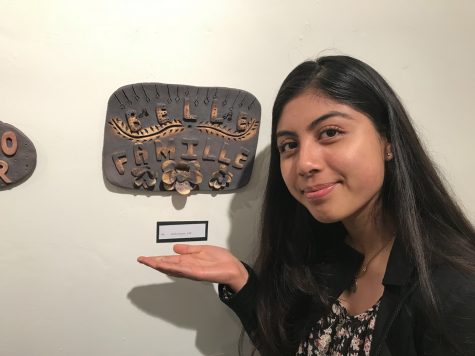 The event turned out to be a success, and ceramics teacher, Mr. Dave Erving, made sure to make this experience a great one. A total of 83 pieces were part of the art show, approximately 30 of which were culture masks. The prices ranged between $25 to $65, depending on how much time and effort students put in to them to decide how much their art work was worth. In just the first week, 15 or more art pieces have been sold. Mr. Erving encourages his students to sell their art pieces because as an artist it feels great to have someone like your work well enough to actually pay for it.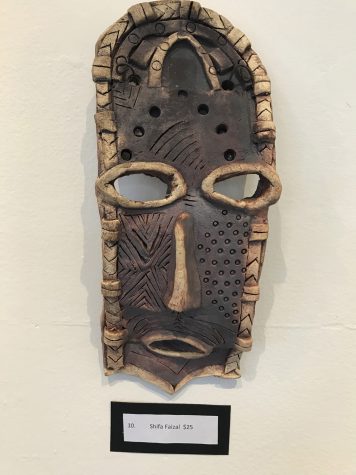 "I am proud of their work and it is great to hear the wonderful comments from people walking through the gallery. All of them have a unique good feeling for me, as I reflect on the student whose work is hanging in the gallery.  In my opinion, the show has gotten better every year and this year was no different…," said Mr. Erving.  "It looks professional and it is set in a professional gallery in the community. It is truly a wonderful experience for the students and community alike. My connection to the gallery was formed 9 years ago when I stopped in as it was being built.  We have been showing annually now for 8 years. I think this a great opportunity to showcase Hoover students' talent and ability. The show also demonstrates how important ART is in school and how it brings the students and community together. Residents in Kensington (just one mile from campus) ask the gallery manager when the Hoover show is going to be each year. I really hope the students or staff to go check out their work."
The event will be open through this Friday, May 26 so make sure to go check out the Cardinal's great work!