Chef Tina Luu
Hang on for a minute...we're trying to find some more stories you might like.
Chef Tina Luu, M.A.Ed. is a culinary arts educator who has taught for The International Culinary Schools at The Art Institutes and The Culinary Institute of the Pacific (a program of the University of Hawaii). She is a graduate of the California Culinary Academy (CCA) in San Francisco and worked in restaurants professionally since the age of 15; this life education helped pay for her academic education. She continues to be active in her community volunteering for events and programs involving Slow Food Urban San Diego, Rady Children's Hospital San Diego, San Diego Food Bank, ARTS, Passionfish, Scripps Institution of Oceanography, Cook's Confab, Just Call Us Volunteers, and Olivewood Gardens Learning Center. She also consults with culinary venues across the United States in all areas of pastry arts. In her spare time, she is a SuperDinerfor the San Diego Union Tribune Night & Day column.
"We have a very special campus, and what makes it most special are the people here. I knew on Day 1: Orientation that I would enjoy working at Hoover because there was so much positive energy in the air. After meeting the Executive Team and many of my fellow instructors, I was excited for the academic year ahead. It did not disappointed. We have done some great work this year together," expressed Chef Luu. "The students are the best part of my job. They are amazing and capable of anything they direct their minds to. When they focus and put effort into their work, they consistently exceed my expectations. Our students are so diverse, yet, cohesive at the same time. They certainly keep me on my toes! Our students are very curious Cardinals… and I love it because: Knowledge Is POWER."

About the Writer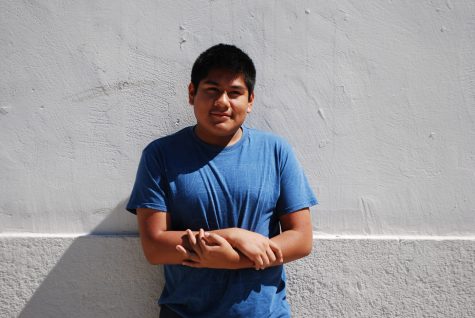 Jorge Lopez, Staff Writer
Jorge Lopez is a senior in Hoover High School, he is 17 but about to turn 18 this upcoming year. He is registered in the Alma academy which allows him to do activity he likes such as music and art. Jorge is the kind of person to be a chill person when he doesn't have...