Champions League Final: Review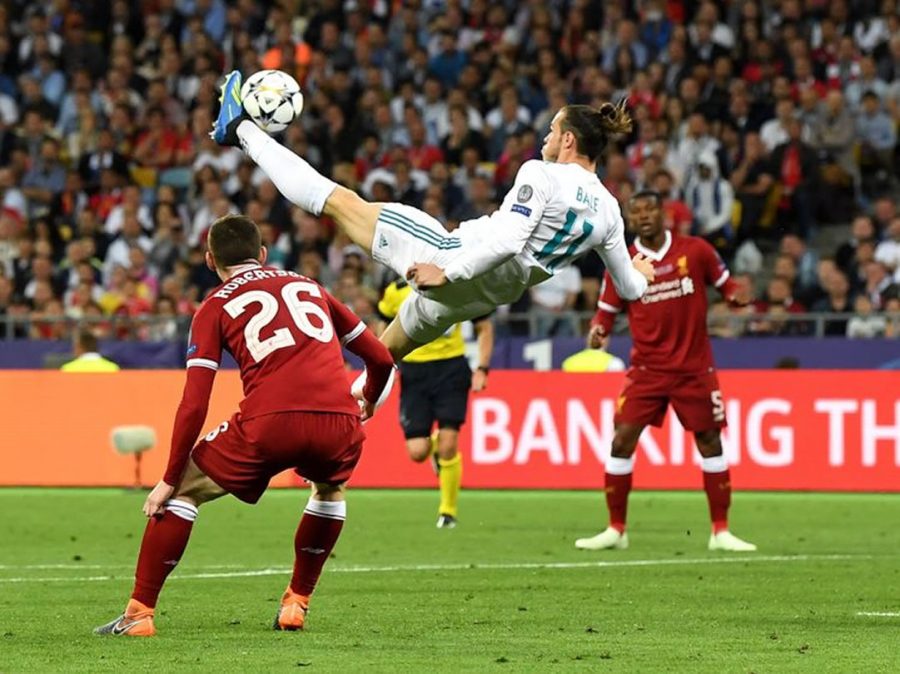 Joel Pena, Staff Writer
June 4, 2018
Saturday, May 25th, was the long awaited final to the Champions League. After a first half that didn't offer much, the game came alive in the second period.
Liverpool put a lot of pressure on Real Madrid in the first thirty minutes of the match but lost confidence in themselves when their best player, Mohamed Salah, was substituted due to an injury caused by an earlier challenge with Sergio Ramos. Salah was taken off with a shoulder injury. After that, Liverpool didn't play so well. A huge mistake from Loris Karius, their keeper, provided Karim Benzema with the easiest goal of his career in the fifty-first minute but there was hope for Liverpool after Sadio Mane scored on the 55th minute, but that hope soon turned to ashes as Gareth Bale, who had been benched for most of the game, scored an audacious overhead kick goal for Real Madrid in the sixty-fourth minute. Then he surely crushed Liverpool's dreams in the eighty-third minute with a powerful strike outside of the box, many believed Loris Karius would catch the ball and the game would presume, but that wasn't the case. Loris Karius took his off the ball too soon and the ball smacked his finger tips before hitting the back of the net.
Liverpool's darkhorse campaign came to a heartbreaking end, with their best player nursing a  precarious injury. On the other side of the ball, Real Madrid captured their third consecutive Champions League trophy. This game had real world effects because multiple World Cup participants walked off the field with some type of injury. Fortunately though, all of the players are cleared for the first leg. The main takeaways from game are ones that apply to life, Bale was sitting on the bench with rumors of being traded, and after the final whistle, he hoisted the trophy as the Player of the Game.