LOP Targets the Involved
Hang on for a minute...we're trying to find some more stories you might like.
"Loss of Privilege" occurs when a student continuously misses either class or school. To make up for the time that a student has been absent they can attend Saturday school, from 8-12, and to makeup for tardies, one can also stay after school in the library from Monday to Friday from 2:30-4:05;staying after school clears four tardies. I believe that most students don't care if they're part of the LOP list.
As an LOP student, I must admit that the only reason I try to make up for my absences is because I'm a senior and I need to walk. I did not care about grad night, prom, Sadie's or homecoming, because I'm simply not interested. I do not feel dedicated to school, I'm sure it's because I have senioritis. No matter how hard I try, I can't help being tardy. I try waking up early and taking Ubers to school whenever I know I'm going to be late. Other times I take my bike and pedal as fast as my short legs allow me to, in order to make it on time. I feel that at this point, ten or even two minutes of sleep makes a difference in my life.
I'm currently fed up with high school. I don't believe that a student should be punished because of tardies or absences as long as they're reasonable. High school is suppose to be memorable. As long as their grades aren't affected, I don't see an issue. I guess that being part of the LOP does encourage some students to makeup for their absences only if that particular student is strongly involved within the school activities. Which is ironic because the students the program is dedicated to don't care.

About the Writer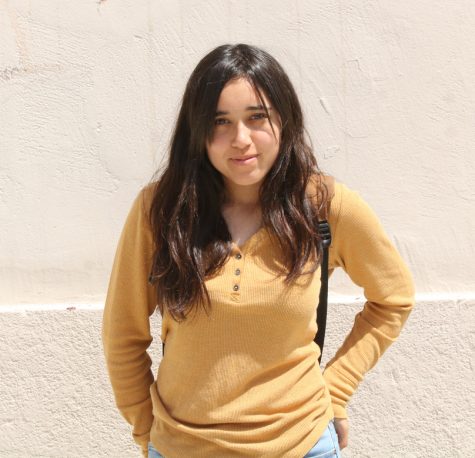 Kimberly Reyna, Staff Writer
Kimberly Reyna is a determined, intelligent and incredible woman who because of her experiences, has grown and matured to be a responsible and loyal student. As she prepares to end her high school years and enter the adult life, she has made sure to be mentally prepared to take on the new and challenging tasks that an adult takes on.
She has managed to help her family get through hardships while taking on the role of a parent. Between her academics and home responsibilities, she has managed to balance both out. Now, she is battling between which college she wants to attend and has her whole future ahead of her depending on her decision.
Kimberly Reyna is a talented women with a lot of potential who besides of her accomplishments, has also experienced failures which only have formed her to be the person she is now and she has taught many people that your mistakes don't define you.