Year in Review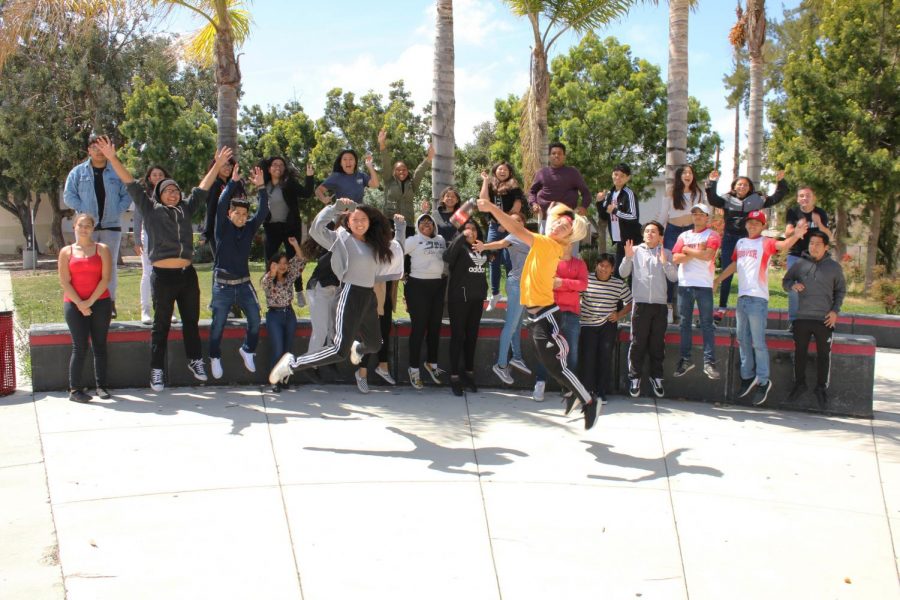 As we come to the last days of the school year, The Cardinal would like to showcase the stories that made an impact on the community that we serve.
New Hoover Entrance
Oct 13, 2017
Carlos Salazar
Hoover High School has started the new school year with a new entrance for students. Students now enter through side gate of the 200 building on Highland Avenue. Another difference this school year is the attendance and the main office locations, which are now located in the library along with the counseling offices.
Hoover Speaks After Tragedy
Mar 1, 2018
Sofonyas Shibre
Throughout the span of two months there have been eighteen school shootings. To put in perspective, there has been a school shooting once a week since 2013. Statistics like these have come out of the woodworks after the Parkwood shooting, that coupled with the outbreak of threats in the San Diego area leads students to wonder are we safe? Is Hoover going to be one in a list of too many school shootings?
Hoover's Own Takes on the World
Mar 6, 2018
Elizabeth Lopez
Jeremy Ramirez, first ever Young Entrepreneur Society (Y.E.S.) President and first Stegela Success Mastery Intern, an Aaron Price Fellow, and 1st place winner at the annual Nick Cannon Business Plan Competition, is a 17 year old senior from Hoover High. Jeremy recently self-published his book WIN AS YOUTH on January 13, 2018. WIN AS YOUTH is an in-depth autobiography of the experiences that influenced Jeremy to pursue entrepreneurship. Honing in on the most significant lessons of his high school career: Paradigms, Find Yourself, and Circle of Influence.
Hoover Joins Schools Across the Nation
Mar 14, 2018
Sofonyas Shibre
One March 14th, Hoover students utilized their first amendment right and gathered on the field as both a remembrance of the Parkwood tragedy and as a protest that enough was enough. This student planned organizing was taken on and enacted with grace and respect. The students were aided by all the academies as well as ASB and a variety of clubs.
This is your Home, I'm Just Invited
Mar 20, 2018
Elizabeth Lopez
As of March 1st, Hoover welcomes the new vice principal, Mrs. Erica Barceló Carrillo. After seventeen years of experience: as a teacher, a math coach, a social worker, dean of students and administrative intern, she is now something she never imagined she would become. Ever since she was a little girl she knew teaching was never in her plans. In fact, it was the last thing she would consider as a career. As she grew older, education became very important to her. She thanks to her parents for who she is now what she is, a hard worker or "Barceló," which is what her father would call his children.
Asian Pacific American Heritage Month
May
The Cardinal featured, for the first time, influential Asian Pacific Americans
Chef Luu – May 31, 2018
"We have a very special campus, and what makes it most special are the people here. I knew on Day 1: Orientation that I would enjoy working at Hoover because there was so much positive energy in the air. After meeting the Executive Team and many of my fellow instructors, I was excited for the academic year ahead. It did not disappointed. We have done some great work this year together," expressed Chef Luu. "The students are the best part of my job. They are amazing and capable of anything they direct their minds to. When they focus and put effort into their work, they consistently exceed my expectations. Our students are so diverse, yet, cohesive at the same time. They certainly keep me on my toes! Our students are very curious Cardinals… and I love it because: Knowledge Is POWER."
Are Drills Preparing Us
May 8, 2018
Rose Yem
Do you think that the practice lockdown we have are effective? Well, I don't. In order to have a practice lockdown, we can't allow students to goof around. The only reason why I think they're not effective is because we know ahead of time. If lockdowns were more secretive students might treat it as the real thing. Then you'll probably get a better result in the end.
Cinderella Season Comes to an End
May 18, 2018
Joaquin Negrete
The Hoover High School lacrosse team was crowned league champs by defeating rivals Mira Mesa in a close game.
From the first year record to the current record, there has been mass improvement and dedication put into this team. The boys went ten and eight and went to playoffs. Leaders like seniors Demian Rodriguez, Guillermo "Memo" Fragoso, and Edwin Medina, carried and provided the team with confidence. Coach Ian Mills and his staff and trainers believed it was possible for them to win and fulfill their potential.
Thelonious Monk
May 25, 2018
Sofonyas Shibre
At a time where the Arts take a back seat and are the first to be cut during down years, the Thelonious Monk Institute held a special show at Hoover. This was part of their ten high school tour with high school students and professional jazz players. This concert had a mix of well known hits and tracks that jazz enthusiasts were aware of. The show began with performances and concluded with a small intro into the world of jazz and what goes into it on a fundamental level.
Another Day Another Tragedy
June 1, 2018
Sofonyas Shibre
Unfortunately, yet another school shooting has taken place in America in Santa Fe, Texas. The shooter was identified as 17 year old student, Dimitrios Pagourtiz Jr. Pagourtiz went to the school, and his motive for shooting the school is still unknown, but there was evidence authorities found at Pagourtiz's house. They found a journal where Pagourtiz wrote down how he wanted to shoot the school, and he was planning on committing suicide afterwards. More incriminating evidence was found on Pagourtiz's social media. He posted a photo of a black trench coat with buttons on them. The buttons all related to Nazis, Kamizake tactics, and Rebellion. For those who don't know, Kamikaze is a Japanese airplane loaded with explosives, with the sole purpose of being a suicide bomber. Prior to the shooting, he also made his own shirt that read in all caps across the chest, "BORN TO KILL."
About the Writer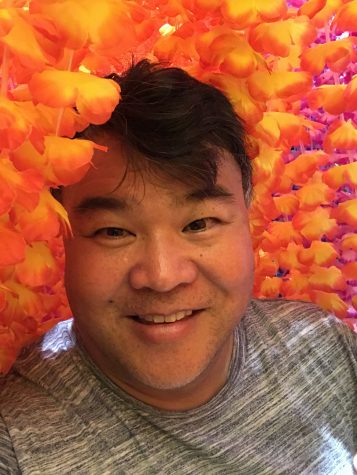 Mr. Michael Heu, Adviser
Mr. Michael Heu is the advisor for publications which includes the yearbook and The Cardinal website.  He is in his 14 year at Hoover and wouldn't want...