Eva Longoria
Eva Longoria was born on March 15, 1975 in Corpus Christi, Texas. As a young girl, she was in beauty pageants in her youth.  She went to Texas A&M University-Kingsville and earned her Bachelor of Science degree in Kinesiology. Her first acting role was on the daytime soap opera, The Young and the Restless from 2001-2003. In 2004, she became a household name as Gabrielle Solis on the show Desperate Housewives. She was getting so much attention that she started getting more roles in different shows and movies for example the 2007 movie The Heartbreak Kid.
In 2006, Longoria founded Eva's Heroes, a charity which helps developmentally disabled children. Her other charity, the Eva Longoria Foundation aims to close the education gap plaguing Latinas and confront Latino poverty.  In 2009, the Hollywood Reporter named her Philanthropist of the Year, for her commitment to Latino causes and giving back to the community. In March 2017, Longoria was listed by UK-based company Richtopia at number 42 in the list of 200 Most Influential Philanthropists and Social Entrepreneurs Worldwide.
About the Writer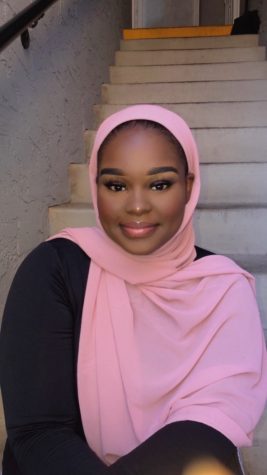 Asha Noor, Staff Writer
Asha Noor is a senior at Hoover High school and has been attending there since sophomore year. She was born in Kenya Nairobi, raised in Wisconsin, and...