Selena
Hang on for a minute...we're trying to find some more stories you might like.
Born Selena Quintanilla-Pérez on April 16, 1971, but known to the world as Selena, was an American singer, songwriter, spokesperson, model, actress, and fashion designer. Called the Queen of Tejano music, her contributions to music and fashion made her one of the most celebrated Mexican-American entertainers of the late 20th century. Billboard magazine named her the top-selling Latin artist of the 1990s decade.  Media outlets called her the "Tejano Madonna" for her clothing choices. She also ranks among the most influential Latin artists of all time and is credited for catapulting a music genre into the mainstream market.
In August 1994, Selena hosted a charity baseball game to raise money for unspecified charities.  She also donated her time to civic organizations such as D.A.R.E. and planned a fundraising concert to help AIDS patients.  In January 1995, Selena headlined the Teach the Children festival in San Antonio. The concert funded a non-profit program to provide school supplies to needy children.  Aside from music, Selena was active in her community and donated her time to civic causes. Coca-Cola appointed her its spokesperson in Texas.
On March 31, 1995, Selena was shot and killed by Yolanda Saldívar her friend and former manager of her Selena Et. Boutiques.  Saldívar was cornered by police when she attempted to flee, and threatened to kill herself, but was convinced to give herself up and was sentenced to life in prison with a possible parole after 30 years. Two weeks later, George W. Bush—governor of Texas at the time—declared Selena's birthday Selena Day in Texas.

About the Writer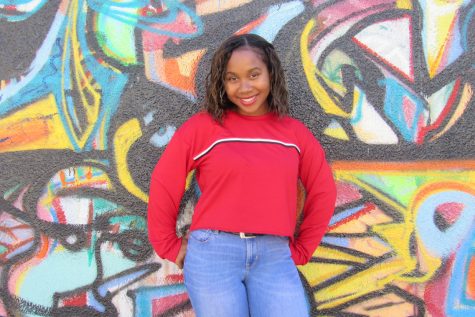 Ebony Bowen, Senior Editor
Ebony Bowen is a 17 year old senior at Hoover High School.  She enjoys being on varsity girls volleyball team and it's her fourth year. She always has...