Friday night lightening
Hang on for a minute...we're trying to find some more stories you might like.
This year's homecoming game against Clairemont couldn't be anymore perfect. The bright lights, cheerful crowd, pouring rain, and lightning made it a very memorable night for everyone to experience. Our football seniors will surely be able to recall this special moment of their lives for years to come. The weather forecast for Friday night was a 30 %  chance of slight rain. What started off as small raindrops suddenly turned into heavy rainfall in the matter of minutes during the beginning of the second quarter.
At the end of half-time, the game was delayed 20 minutes due to sightings of lighting off in the distance. After the 20 minutes, the game continued and the two teams were giving everything they had. At this point, Hoover put up 10 points onto the score board while not letting the opposing team score at all.
Entering the fourth quarter the clock runs down to 11 minutes and for the second time, the game was postponed due to lightning and the safety concerns for everyone at the stadium. Everyone in attendance were informed that they could leave and go home or hunker down in the big gym and hope that the conditions improved so the game could resume. After an hour passed, Hoover's principal, Mr. Jason Babineau, stood in front of everyone in the big gym and announced out loud that the game will resume next Monday.  The last 11 minutes of the game will be played out and this still gives a chance for Hoover's football team to put on their football pads one last time at Hoover and possibly win their first game of the season.
Game starts at 4 pm!

About the Writer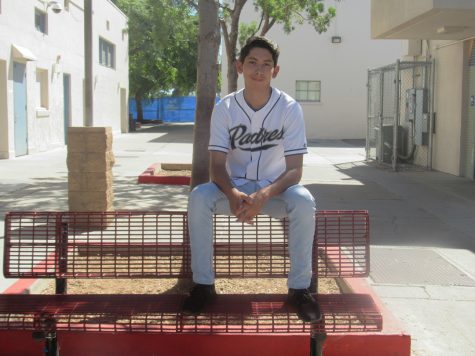 Fernando Medina, Senior Editor
When he's not in yearbook and writing articles for the school newspaper, he's out in the field living his dreams as a high school athlete. Senior Fernando...