The haunted house tradition continues
Hang on for a minute...we're trying to find some more stories you might like.
The 2018 annual haunted house, Hoover's Asylum, will end this week with two more days of fear. It will open tonight, October 29, and the last day is tomorrow, October 30. The time is from 5 -8 pm.
Due to the fact that Hoover is going under construction this year's haunted house will not be held in the auditorium but has been moved to the 300/music bulding. Admission for entrance isn't as scary as the house itself. Tickets are $4 for students and $6 for adults.
"This year has been the most challenging of the 11 years I've been doing this," said theater director Mr. Michael Heu. "The rooms have a lot of windows we needed to blackout, and at the end of each night, we need to put the classrooms back for the next day."
Unlike years before, there were not any senior theater students who created the house. Mr. Heu worked with students who had never done the house before so it was new to them.   Although, senior Andres Lara did take a leadership role in the construction of the house the week it opened.
"This year, it's different," said Andres. "It really came together the few days before we opened. Some of you might not be able to sleep after walking through."
The haunted house has been known for terrifying people through the years. Though it may be compared to last year, this one has it's own creepy and disturbing character.  The theater students hope Hoover Cardinals will continue to walk through the haunted house as they have worked hard everyday to make this the best it could be.They want to continue the tradition that started in 2008 as a fun and cheap scare for the whole family.

About the Writers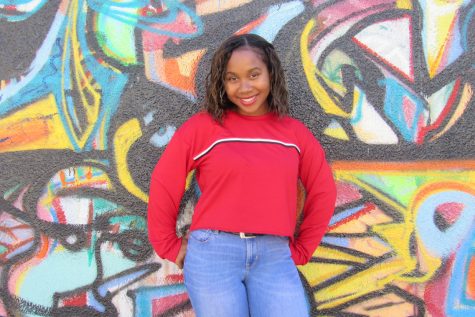 Ebony Bowen, Senior Editor
Ebony Bowen is a 17 year old senior at Hoover High School.  She enjoys being on varsity girls volleyball team and it's her fourth year. She always has...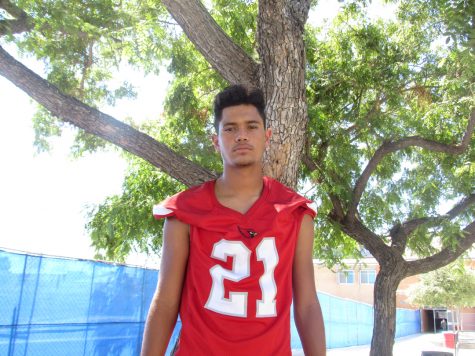 Brian Quirarte, Sports Writer
They called him El Brian, everyone knew who he was; tall, handsome, athletic, and smart. Brian likes to play sports especially soccer and football because...