Evelyn Perez
Rose Yem, Associate Editor
November 5, 2018
Evelyn Perez is currently a junior on the Girls' Tennis team at Hoover High School. Evelyn started playing tennis during her sophomore year. She first found out about the team when she was a freshman due to the help of Coach Guarotta, who assured her that "we do have a girls tennis team."
Tennis taught Evelyn self-reflection, self-motivation, and independence. On the court, Evelyn plays singles. She enjoys playing singles because she gets to be on her own and reflect on how she played.
After high school, Evelyn plays to go to a four-year university. Her dream school is the University of California Riverside. Evelyn would like to major in psychology. In the future after college, Evelyn would like to start an entrepreneurship. She hopes to open up her own clinic of some sort. However, Evelyn also wants to be a great role model for her two younger siblings by doing and being her best.
About the Writer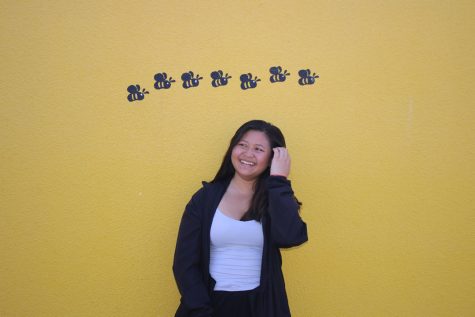 Rose Yem, Editor-in-Chief
Rose Yem is a 17 year old senior in the ALMA Academy at Hoover High School. She is a hard working and smart student. Rose loves food, sweets, boba, Starbucks,...