Javier Mundo
Hang on for a minute...we're trying to find some more stories you might like.
Javier Mundo is a 17 year old senior who is currently in the Social Justice Academy (SJA.) A couple of things about Javier is that he enjoys playing soccer, his favorite color is black, and hid favorite food is rice and beans, since he is a vegetarian . He's been one for approximately two years now. His birthday is on  March 31 which means he is an Aries.
For his future plans, he wishes to graduate high school and move on to making big money in the world. He was born in San Diego and his parents are from Durango, Mexico and Guerrero, Mexico. He wants to travel to every continent at least once each. One of Javier's many dreams is to buy a house for his parents so they can live comfortably. Javier is the type of person who would do anything for his parents, considering they are his main inspiration due to all their hard work to provide for his family. When it comes to Javier's fashion, he is very different because he doesn't necessarily "follow" trends. Javier's style comes from how he views himself as a person. From those white, low Air Force 1's to his long, curly, black hair, "It's a reflection of myself" he said. Javier is also the type of person that can cheer you up with a dumb joke.

About the Writer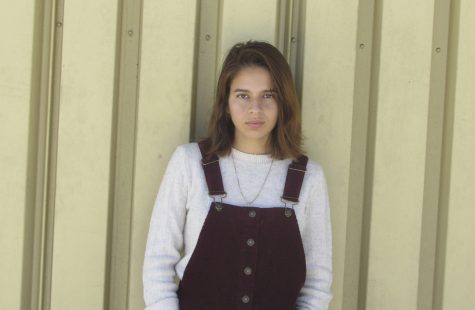 Enriqueta Miranda, Staff Writer
Enriqueta Miranda is currently a senior attending Hoover High. Enriqueta is very outgoing with the people she feels comfortable with. In school, she cares...