Machair Adam
Machair is a sophomore here at Hoover High School and is one of the athletes of the week. She confesses she wasn't always a good runner. She started running because she wanted to do something different and challenging. The hardest part when she was starting was staying committed, but what motivates her are her teammates that encourage her to do better.
"My teammates make me feel like there is a comfortable environment," said Machair. "That makes everyone feel welcomed."
She started doing CX because she was also good in track. In her spare time, she likes to play soccer, watch Netflix, read, and going out in the community. She's also part of City Heights Runners, which is running club for middle and high school students in City Heights. After highschool she wants to go to a four year university and probably do more runner.
About the Writer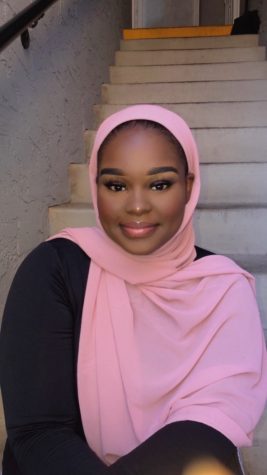 Asha Noor, Staff Writer
Asha Noor is a senior at Hoover High school and has been attending there since sophomore year. She was born in Kenya Nairobi, raised in Wisconsin, and...