One person can make a difference
Hang on for a minute...we're trying to find some more stories you might like.
School spirit is what every school needs. It makes up the school and allows people to bring out their creative side. It brings meaning to coming to school and cheering for your teammates. Hoover High School has no school spirit at all anymore. It feels empty. No one really goes and supports any teams at Hoover much, either because they don't want to or they're too busy. As of right now, I feel like the school spirit is really low. ASB and the student leaders are in charge of school spirit but they don't bring it and it's sad. It makes me not want to do anything.
When someone cheers, someone looks at them crazy but it's like, if you see someone cheering why don't you follow them and make them feel like they're doing something right so everyone can follow as well. I feel like when no one cheers, that's the reason why teams lose. When people go to football games, they're supposed to cheer so the team can push through and feel encouraged to do better.
For my experience on the volleyball team, when people don't cheer, it brings us down. It makes me feel like people don't have faith in us. When I was a freshman, that's when the school spirit was really good. I felt like everyone could express their outgoing side because everyone is cheering so it's like a family thing. To change the school spirit, I feel like more things should be  advertised that make students excited to come to school. It doesn't feel like it's complete until one student starts it.
One person can make a difference. By having one student cheer and have spirit, it can be a chain. Others can follow and we can bring back how it use to be when we cheered and every team won. I can also change the school spirit by being the first to cheer in games and starting the cheer so everyone follows. I can also go to more games if every sport and make it fun.

About the Writer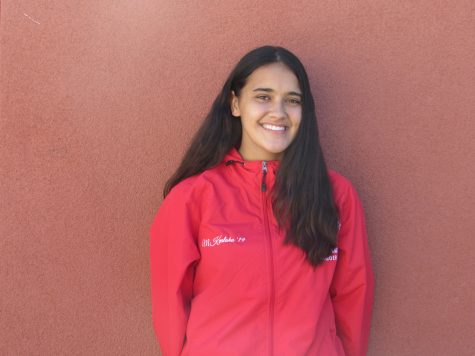 Malea Kealoha, Staff Writer
Malea Kealoha is currently a senior at Hoover High School. She is very outgoing and funny. She wants to major in criminal justice in college and go to...