Racism in high school sports
Hang on for a minute...we're trying to find some more stories you might like.
Racism has interfered with sports, making the love for a sport harder and harder. The sad part is it happens in high school more often than not, and in most of the cases, the differences of areas that schools are located have a big impact.
Schools north of the 8 Freeway are predominantly white and schools to the south are more diverse. When a school from the north and a school from the south face off, there's a chance for conflicts to arise. My personal experience while playing football for Hoover High School, is that everything goes well like any football game, but when one of our players hits one of theirs pretty hard, words like n****r and b****r start being used as the game continues along. This may cause some of our players to be disrespectful but it's only in defense of the offensive remarks. We will talk smack, which is common among sports, but when words like that are used, it is not acceptable in any scenario.
Most times it is said under their breath and officials seem to not hear anything when other schools say something inappropriate but when the diverse school say something, they can magically hear it from the other side of the field.  One of our girl's volleyball players had someone say, "Do you speak English?" at one of our Asian players. However, I will admit not all non-diverse schools do this. We faced Coronado and the players were completely different. Yes, there were conflicts but no racial tension.  One of the sports that has shown to support and encourage opposite teams is cross country.  At the meets, most of the runners cheer each other on.
Maybe this problem will never be fixed but it's never bad to try and stop it. I believe that if we can all gather together to make a stop we will achieve that goal. Racism is an obstacle that we have faced for many years and will continue to happen if we don't unite and put an end to it.

About the Writer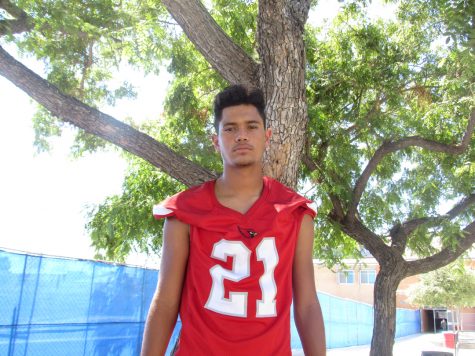 Brian Quirarte, Sports Writer
They called him El Brian, everyone knew who he was; tall, handsome, athletic, and smart. Brian likes to play sports especially soccer and football because...