Maxine Waters
Hang on for a minute...we're trying to find some more stories you might like.
Maxine Waters is an American politician serving as the U.S. Representative for California's 43rd congressional district since 2013.  She was born on August 15, 1938 in St. Louis, Missouri.  Waters was raised by a single mother.  She worked in a garment factory and as a telephone operator before being hired as an assistant teacher with the Head Start program in Watts in 1966. Waters later enrolled at Los Angeles State College (now California State University, Los Angeles), where she received a bachelor's degree in sociology in 1971.
Fast forward to 1990, when Augustus F. Hawkins retired, Waters was elected to the United States House of Representatives for California's 29th congressional district with over 79% of the popular vote. She has been reelected consistently from this district, renumbered as the 35th District in 1992 and as the 43rd in 2012, with at least 70 percent of the vote.
The Maxine Waters Employment Preparation Center which opened in 1980 in Watts, California was named after her while she was a member of the California Assembly.  She is the Co-founder of Black Women's Forum and the Co-Founder of Community Build which is a non-profit organization dedicated to the revitalization of South Los Angeles communities through investment in youth and commercial economic development.
She received the Bruce F. Vento Award from the National Law Center on Homelessness & Poverty for her work on behalf of homeless persons, and in 1992 received the Candace Award, by the National Coalition of 100 Black Women, which is awarded to women of minority descent that have made valuable contributions to their communities.
About the Writer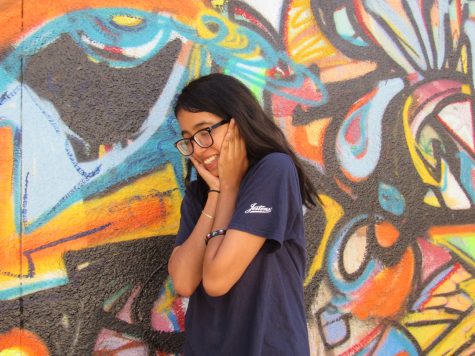 Violet Arreola, Senior Editor
Violeta Arreola Molinero is a senior at Hoover High. She's a very creative student. She loves to draw and thanks to that, she has a bad habit of drawing...