Misty Copeland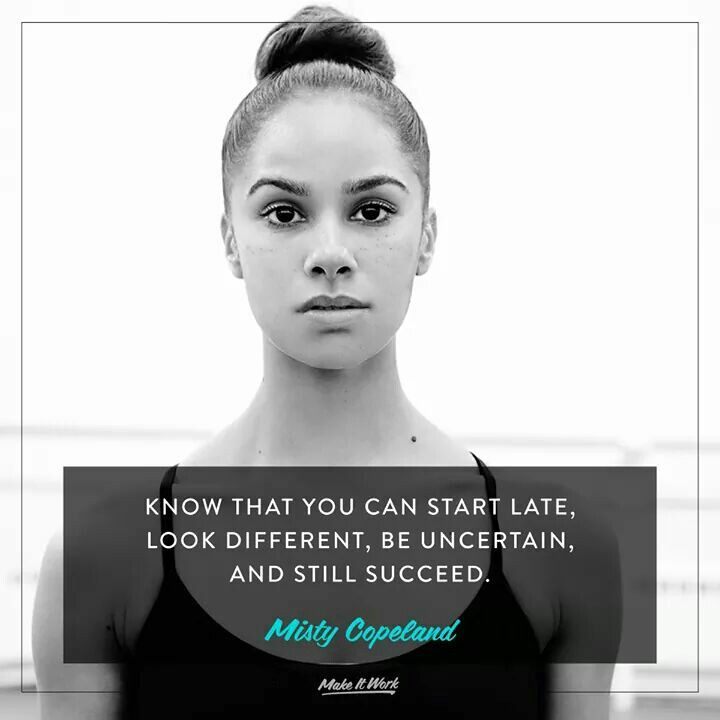 Misty Copeland was born on September 10, 1982, and is an American ballet dancer for American Ballet Theatre, one of the three leading classical ballet companies in the United States.
Copeland was born in Kansas City, Missouri, but raised in the San Pedro community of Los Angeles, California, the daughter of Sylvia Dela Cerna and Doug Copeland. Her father is of German and African American descent, while her mother is of Italian and African American ancestry, and was adopted by African American parents. When she was seven, Copeland saw the film Nadia on television and its subject Nadia Comăneci became her new role model.  By 1994, Misty's mom moved with all of her children into two small rooms at the Sunset Inn in Gardena, California. In early 1996, Misty was at the local Boys & Girls Club where attended several classes as a spectator before participating. The ballet teacher invited Misty to attend class but declined the offer, however, because her mother did not have a car, and was working 12–14 hours a day, Misty began her ballet studies at the age of 13 at the San Pedro Dance Center, and after three months of study, Copeland was en pointe.
Misty went on to study ballet intensely. She continued at many workshops and classes. There were times of great personal conflicts between her mother and her mentors, but she persisted. On June 30, 2015, Misty became the first African American woman to be promoted to principal dancer in ABT's 75-year history. Misty's achievement was groundbreaking, as there have been very few African-American principal ballerinas at major companies. Debra Austin became a principal at Pennsylvania Ballet in 1982, and Lauren Anderson became a principal at Houston Ballet in 1990, the first black principal ballerinas at major American companies. According to the 2015 documentary about Misty, A Ballerina's Tale, until Misty, "there had never been a Black female principal dancer at a major international company".
About the Writer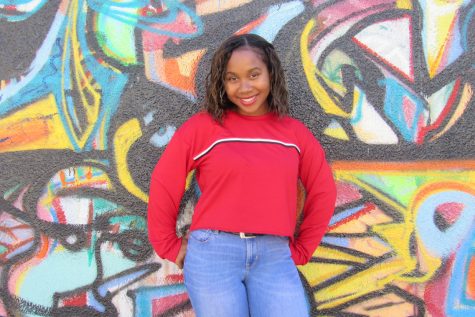 Ebony Bowen, Senior Editor
Ebony Bowen is a 17 year old senior at Hoover High School.  She enjoys being on varsity girls volleyball team and it's her fourth year. She always has...