Lewis Latimer
Hang on for a minute...we're trying to find some more stories you might like.
Lewis Latimer was an inventor. While many may not be aware what he did in his lifetime, he's helped contribute to the invention of the lightbulb and the telephone. He's a figure who helped in the making of inventions that would become very important in the foundation of the technology we have today in society, and yet not many people know of who he is.
Lewis Howard Latimer was born on the 4th of September, 1848 in Chelsea, Massachusetts. He was the son of two escaped slaves. After being discharged from the army after enlisting at 16-years-old, Latimer learned how to make mechanical drawings and drafts.
While working on the light bulb, Thomas Edison used a paper filament for his invention. This made his light bulbs burn out quickly. Latimer helped out Edison and created a filament out of carbon that lasted much longer. Latimer also helped Alexander Graham Bell in making the telephone. He helped Bell design the patent of how the telephone would look like. He also worked with Hiram Maxim, who invented the machine gun, but worked with him while he was working on light products.
When you learn about Alexander Graham Bell and Thomas Edison and their famous inventions, remember the African-American man who helped them both with their famous inventions that would change the world. While he isn't often talked about, he was an important person for the foundation of some of the most important technological advances we have today.
About the Writer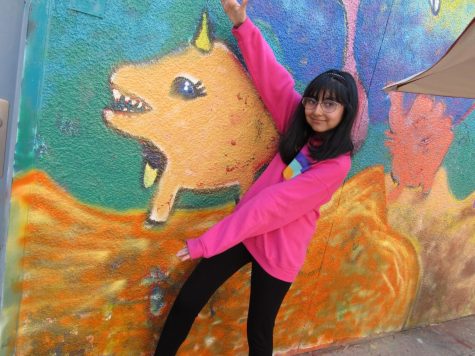 Jasmine Gonzalez, Copy Editor
Jasmine Gonzalez, a 16-year-old girl, who enjoys drawing, making up fictional stories and adventures, social media, and is on her way to chase her dreams....