Top 10 Valentine's Movies
Hang on for a minute...we're trying to find some more stories you might like.
New staff writer, Christian Gonzalez, lists the most watched movies during the Valentine's Day season.  Did your favorite make the cut?
The Notebook- A love movie that shows you every moment of two lovedones life.
Pretty Women- In a modern day scenario, a rich guy picks up his future loved one, though things didn't go smoothly, the two fall in love.
Gone with the Wind- This movie shows how Love can be gone in an instant, and nothing's guaranteed.
The Wedding Singer- If you enjoy movies with Adam Sandler, you'll like this one, 80s themed full of laughing and love with an amazing ending to it.
Dirty Dancing- This movie is about a couple that people want to keep apart. Its 80s fashion and involves lots of dancing.
Titanic- If you like long, romantic, and emotional movies with action, Titanic may be the one.
You've Got Mail- Online crushing had just began a thing, two individuals learn that your online crush may be the person you dislike the most.
Love, Actually- British humor, this movie looks at love in a humorous and serious.
10 Things I Hate About You- This movie relates to real life moments in a high school environment of two loved ones that work out even in the worst situations.
When Harry Met Sally- Two individuals seem like a bad match until they bond out their differences in the most iconic ways.

About the Writer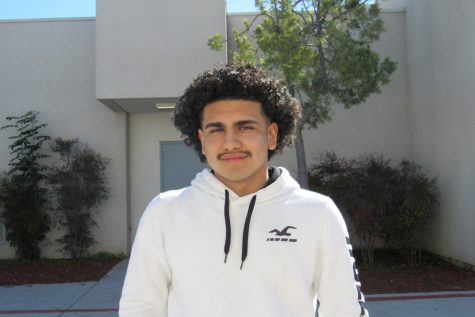 Christian Gonzalez, Staff Writer
Christian Gonzalez was born on December 10, 2002 in San Diego, California. Christian has four siblings; two sisters and a brother (Christian being the...