Prince
Hang on for a minute...we're trying to find some more stories you might like.
Prince Rogers Nelson was born on June 7, 1958 in Minneapolis, Minnesota. Prince is known as a American singer, song writer, mussican, record producer, and filmmaker. He is a talented singer and has inspired people through his music that anyone can become a singer or musician no matter what your ethnicity. Just being yourself, spreading positivity, and being creative in your  own way is what makes you stand out.
Prince has impacted artists such as The Weeknd, Justin Timberlake, Frank Ocean, Pharrell, Stevie Nicks, Gwen Stefani, Katy Perry and Dave Navarro and Duran Duran. The list goes on. The range of people Prince touched during his lifetime is vast. In his music you can see that he only wanted to bring people together, with peace and love for the world. For example in his song "When Doves Cry," he sings, "How can you just leave me standing? / Alone in a world that's so cold?" which some have said was his feeling about society.
But remember:
"Honey, I know, I know / I know times are changing / It's time we all reach out / For something new." Which gives listeners hope for a better world.
Although we lost a iconic musician, songwriter, and performer, we can all reflect on and be thankful for the music and originality Prince passed on to so many. In honor of a legendary musician we should strive with creativity toward something new…a beautiful, equal and just world.
About the Writer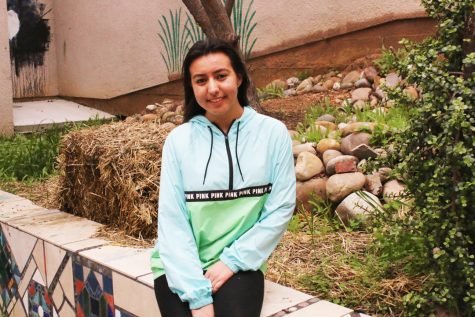 Kassandra Valdez, Staff Writer
Kassandra Valdez is 17 years old she was born on February 10, 2001, in San Diego.  For three years of her life she lived in Wisconsin Kenosha. She enjoys...