Essynce Moore
16-year-old Essynce Moore is the first teen to have her books as mandatory reading a part of some schools' curriculum around the world. Moore book series entitled "Middle School Chronicles" have become more and more popular with students and teachers. Teachers and students have reached out to Moore in hopes of getting her book series in their classrooms and have her come to visit their school and speak to students in person.
In 2015, at the age of 13, Essynce published her first book, 6th Grade Middle School Chronicles: Where NO Secrets Are Kept.  The following year, she released, 7th Grade Middle School Chronicles: Oh Essynce, If Only You Could See the Future… and in 2017 released her third book in her "Middle School Chronicle" series, 8th Grade Middle School Chronicles: The Year That Changed Everything. Moore started releasing the series with the aim to help prepare younger students for middle school and how to deal with bullying, self-esteem, and dream-chasing through this critical phase of adolescence, handed down from a voice readers can relate to.
She was named by Black Enterprise as the Teenpreneur of the Year, and opened Essynce Couture Spa & Boutique in 2015 as an upscale oasis for children, tweens, and teens. The trendy spa will allow girls and boys to enjoy a liberating experience from services such as: hairstyling, manicures, pedicures, private birthday celebrations, and exclusive boutique shopping featuring the latest trends from Essynce Couture, and other designers.  Maintaining her mission to empower, Essynce Couture Spa & Boutique will also host workshops to teach children about the power of entrepreneurship, fashion, self-esteem, and real life experiences.
About the Writer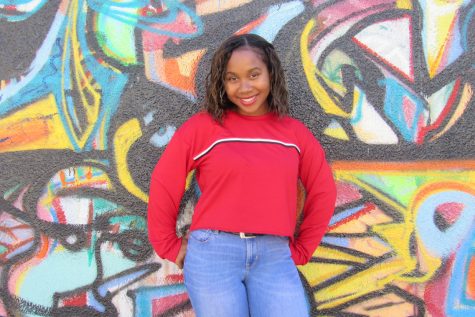 Ebony Bowen, Senior Editor
Ebony Bowen is a 17 year old senior at Hoover High School.  She enjoys being on varsity girls volleyball team and it's her fourth year. She always has...