Things My Mama Never Told Me
Hang on for a minute...we're trying to find some more stories you might like.
I don't have no one to forgive because everybody I know I have forgiven them for the mistakes they made. I am the type of person to give someone a second chance depending on the situation and when I forgive a friend, it's because I want to see if they can make a change but if not, they will leave my life. When I haven't forgiven someone, I feel like there's something that makes me broken because people make mistakes and nobody is perfect.
Well for me, I remembered I forgave someone who was once part of my life because she had went with someone else and that broke my heart but then I didn't care. One day she texted me saying she missed being around me so then, I wanted to talk to her in person so that I can forgive her and which I did but it just didn't feel the same afterwards. The reality is even when you forgive someone, you will not see this person the same way as before.
Well, I don't need to forgive myself because I have done that before but I will explain the one main thing I did do. In 2016, I forgave myself because I would argue with my sister everyday, even when we were older. But I would hate her for something she never did and all that anger I held was unnecessary towards her, but when I knew she was leaving, I had to forgive myself because she didn't deserve that and I knew for a fact that she is my sister and I should love her no matter what. I was always mad because of the anger of my past and I needed to learn how to forget and forgive myself from my mistakes. I have never participated in restorative justice.
Overall, if you have the heart to forgive someone, do it because you'll never know how it ends up. They could change or not but do it to see the difference about them and if you're able to change them. Forgiving someone isn't easy but I feel like if you don't, you'll carry some kind of guilt. If you can't forgive someone, you'll never end up forgiving yourself.
About the Writer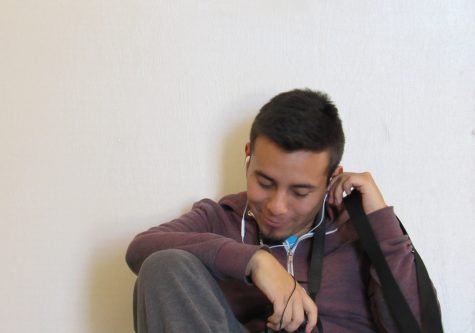 Francisco Zuniga, Staff Writer
Francisco Zuniga has been attending Hoover since his freshman year. He loves to watch scary movies either with friends, family, or by himself. He used...