Playboi Carti
Hang on for a minute...we're trying to find some more stories you might like.
Playboi Carti has been one of my favorite rap artists for about two years now. Rarely releasing any music, this had to be one of my most anticipated albums. Did it live up to the hype and or exceeded my expectations? It sure did. I will be a honest here though, after the first listen, I didn't like this album at all. But now after a week, I can't stop listening to it. Not only did this album include "Magnolia," one of the best singles of our past decade of not only rap, but music in general.  The album also featured some of my favorite artists on the project as well; Lil Uzi Vert, Young Thug, Chief Keef and Travis Scott.
Another Reason why I adore this album is because Playboi Carti is not afraid to go all in and try new and different styles. For example, on "Flatbed Freestyle," he experiments with a very high pitched voice but somehow pulls it off very well. Die Lit's production is super unique compared to a lot of the rap that's currently out right now. His confidence flows all over his songs and he's really good at making hooks that stay in your head. Did I even mention the beats on this thing?
Also one of my favorite producers of this generation has to be Pierre Bourne, who gives some songs a nice and fun beat, for example in the song Love Hurts featuring Travis Scott.  Die Lit contains many entertaining beats that alone could give him the tough skin he needs to survive in t5he rap scene, With its thick 808 bass on the embedded to the beat thanks to Pierre. Definitely check him out!
About the Writer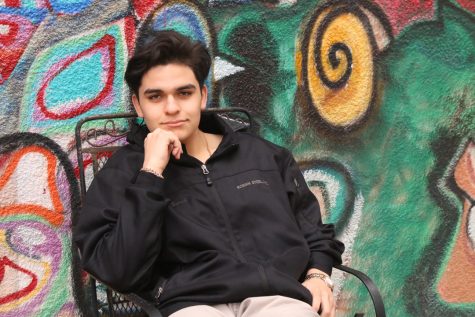 Leonel Zavala, Staff Writer
Leonel Zavala was born on March 14, 2001 in San Diego, California Leo and is the older brother to two sisters. His youngest sibling is 13, and other sister...