AOTW ~ Johanna Piza
Hang on for a minute...we're trying to find some more stories you might like.
Knowing she was the Athlete of the Week means a lot to freshmen Johanna Piza. She is extremely grateful for being chosen because it's her first time to achieve something this grand and out of her team, she was chosen so it really means a lot. Johanna takes practice really seriously because she really loves track and being on the field allows her to be free. Johanna is really dedicated to track because it is something she loves to do now and would like to continue in the future if possible. Running is something she is really passionate about and though she's been running for a while, this is her first year she's been in track and doesn't regret joining because she got to meet new people and create an inseparable family. One hardship Johanna had to overcome was getting used to the blocks and how to correctly put her feet in before the race begins. Handling school work and practice was definitely a challenge because school can be really stressing sometimes and after practice, she is tired. Since Johanna has been winning, there's more pressure for her to do better every time so that she can lead her team to success and feel like she has achieved something. One goal for Johanna before going to college is try to get into a good college that recognizes her for her ability to run.
About the Writer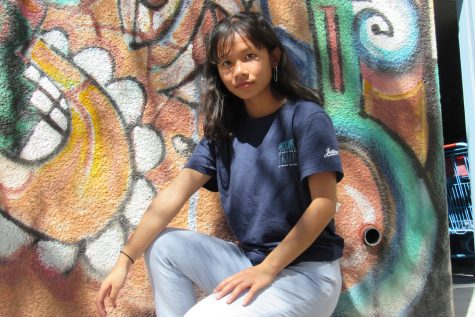 Chanmonita Loek, Associate Editor
I'm a junior at Hoover High School. I'm very active and like to play sports. When I'm not watching Korean, Chinese, Thai, or Japanese movies I'm...