Hoover students take action
Rose Yem, Associate Editor
April 30, 2019
On Saturday, April 20th, the Hoover High School held its second Peace Conference and this one addressed the topic gun violence and its direct and indirect effects on students, families, and the community.
The conference was held in the Social Justice Annex from  8-12 pm. This event was planned and created by senior Leslie Osuna, juniors Makayla Siharath and Apiew Abella, and sophomore Machair Ahmat, with the help of Ms. Yolanda Gooch-Noyes, Mr. Michael Heu, Ms. Ellen Hohenstein, and Ms. Jennifer Vermillion from the National Conflict Resolution Center. It conference opened with keynote speaker Bishop Cornelius Bowser, a pastor who once was a gang member.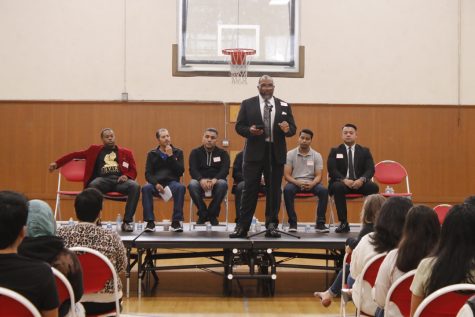 During the first part of the day, a Q & A was conducted with a panel guests:  Mr. Armond King, Pastor Sandoval, Robert Ontivaros, Mothers with a Message, and former Hoover Class of 2012 alumni, Roberto Gaytan and Tony Nguyen.  All provided their own personal experience with gun violence. They also answered questions from the audience and gave helpful suggestions about how to avoid gun violence.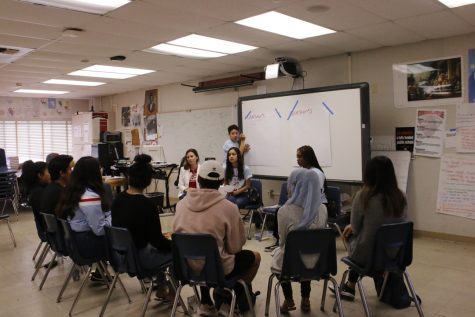 After the opening ceremony, the attendees separated into assigned classrooms for session one. The student led discussions revolved around the underlying issues of gun violence and possible solutions to the problems. One interesting fact that an attendee said about why gun violence is so common is because in some neighborhoods, people can buy a gun for as little as $20.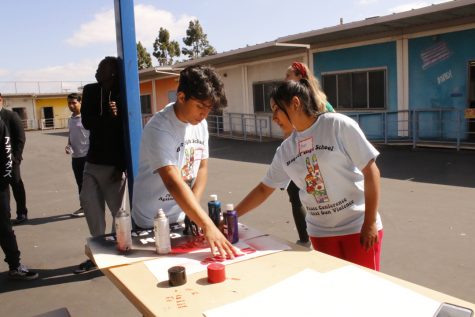 For the second session there were two workshops: one on activism led by Mr. Heu and the other was on mental health, led by Ms. Hohenstein and health academy students. For the activism workshop they discussed how to bring more attention to the problem of gun violence. They also discussed how to get people more involved. They left meaningful messages about how gun violence has affected them or about why gun violence is such an important problem. For the mental health workshop the students in FACES led calming exercises meant to destress you. They had many activities which were designed to calm oneself.
Beside the workshops there was also a resource fair that provided additional information from various organizations. Overall, the event was very successful especially since it was student led. The event was also picked up by NBC San Diego.
About the Writer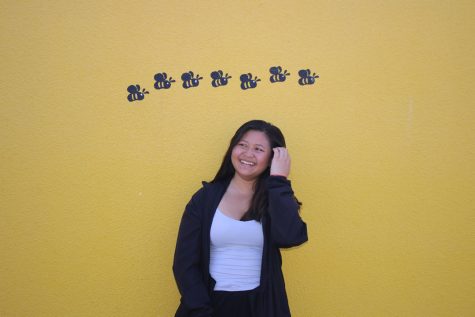 Rose Yem, Editor-in-Chief
Rose Yem is a 17 year old senior in the ALMA Academy at Hoover High School. She is a hard working and smart student. Rose loves food, sweets, boba, Starbucks,...