The Cardinal celebrates Teachers!
Happy Teacher Appreciation Day!
Hang on for a minute...we're trying to find some more stories you might like.
 The staff of The Cardinal reflects and highlights teachers who have influenced them throughout their educational career.
Ms. Dodd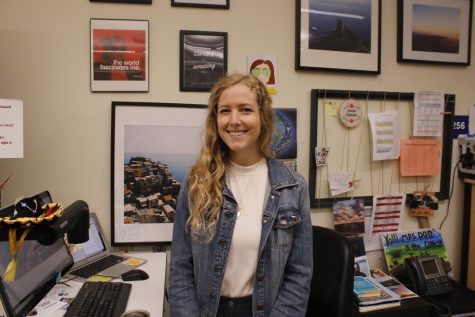 Stephanie Trinidad
I appreciate Ms. Dodd. She helps students with more than just school work. She's one of those teachers that actually cares about her students and is willing to do anything to help them better themselves. She tries to keep her students on track with their work. I see her give students advice about their issues when she could be doing other things during her free time. Ms. Dodd informs her students about world issues so we could make a change in our society. She makes us feel that we could make an impact in our world, as small as using alternative straws rather than plastic straws. In her class, I feel like I could be myself and I'm pretty sure others students in her class feel the same since she tries to have her class be comfortable for everyone. Students aren't as shy in her class as in other classes and she makes a great impact on why students feel more comfortable to speak their mind in her class. Since day one, she had the students involved with making a guideline for being successful in her class where all students would agree on. She's been with most of her students for two years which we all built a bond. She has been one of my favorite teachers here at Hoover.
Apiew ABella
I appreciate Mrs.Dodd because she interacts with her students and respect their ideas and thoughts. She always smiles to us. We have a lot of fun during her classes. She has skills at teaching, sense of humor, friendly, and patient. Having a conversation with her is like having a normal conversation with a friend. During all these three years at Hoover, I never had a teacher like her, She motivates me to try more and more. Something that I really love about Mrs.Dodd is that she gets excited about teaching. She encourages us to get involved in after school activities. Mrs.Dodd didn't only teach me things I needed to learn in class but taught me about friendship, getting out of my comfort zone, respect, and getting up after a hard fall. She taught each one of us something needed to learn. She made learning seem fun in a way. During lunch I would go to her class and we would talk about our day and joke around. Mrs.Dodd was chill about everything and when she gets angry, you couldn't even tell. Mrs.Dodd is the best teacher I have ever had and I would like to have her again.
Ms. Behumi ~ Rose Yem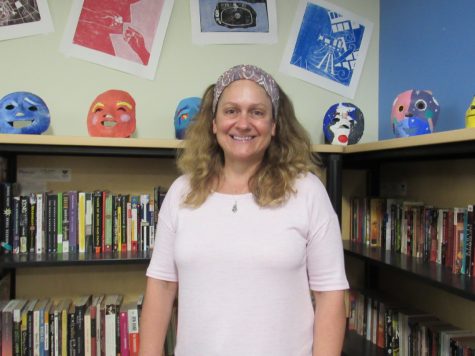 I appreciate Ms. Behumi. She has been my English teacher since freshman year and she will continue to be my teacher until I graduate next year. Ms. Behumi is my favorite teacher because she is helpful with my school work and she is crazy fun to be around. She provides comments and constructive criticism on any work I do in her class to ensure that I do my best work and get the highest grade possible. Ms. Behumi can be helpful and all at times sometimes she acts a little goofy. She would play music in class and sometimes she would dance. Ms. Behumi random acts makes you crack up whether you like it or not.
Mr. Loh ~ Angela Galan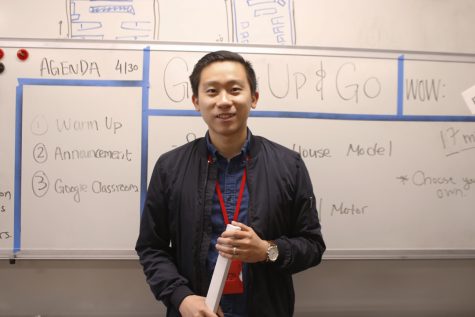 I appreciate Mr. Loh.  He is one of my favorite teachers. Mr.Loh teaches biology and is apart of the SABE academy. He is a great teacher that cares about his students' education and well-being. He is a great teacher who always helps his students understand the studies of biology to the best of his abilities. He is very witty, lively, and chill. He always tries his best to help students when they need his advice or just need someone to talk.
Ms. Woodfill ~ Paloma Ocampo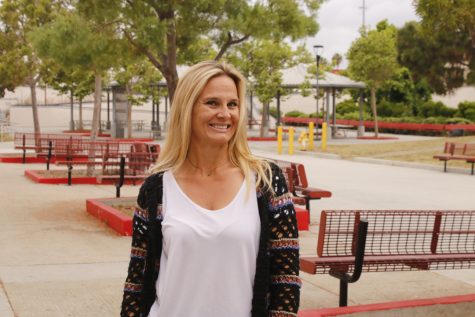 I appreciate Mrs.Woodfill since she gives my class opportunities for extra credit and she tells us upfront about certain things. Like when we had our whole financial unit she showed us how the stock market really works and how the stock could go up or down. Or when it came to how much of your paycheck really goes into taxes. From time to time, we do a circle and most of us in class are often open about certain things. Since we know that we can be open about most things with Mrs.Woodfill, she also does the same thing and tells us what's been happening recently and that it might affect her mood. Mrs.Woodfill also doesn't mind if we share our opinion on something  as long as it doesn't hurt our classmates around us and as long as it isn't disrespectful towards each other. Mrs.Woodfill is a strong (physically and mentally), caring and fun teacher to be around. She's strong because she cares about her health and about our health and she has a mentally that seems like she has everything in control. Caring because she tells us that we can be open and fun cause she can crack jokes and sometimes does random things.
Mr. Moore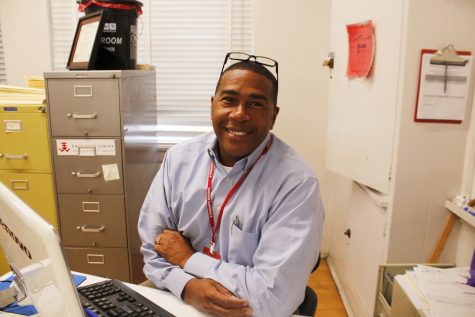 Francisco Zavala
I appreciate Mr. Moore, one of the best teachers on this campus. The reason I say this is because he is one of those teachers that teach or talk about real life situations. He's one of kind. Mr. Moore is known as a cool teacher and you can talk to him about situations that are going on with your life or ask advice from him. Everybody says his work is hard which is true but he does it to make sure you are learning from it so it can help you in the real world. Mr. Moore is one of those teachers that you can get along with. He would tell his students that everybody is responsible. He talks about real life situation and you can learn from it so that you don't make the same mistakes. When you have his class, you would think he is a mean teacher but if I'm going to be honest, he's not if you respect him. Mr. Moore is not only the best teacher, but he's one of the realest ones you could have. I have learned so much from him not only as a student but as a person. I am very grateful for him.
Carlos Palma
I appreciate Mr. Moore.  I have had a lot of great teachers throughout my high school years, but there is one that stands out for me. Mr. Moore is a very cool and chill teacher as well as a person. He makes his class more interesting by sharing life experiences that are funny and  that tie up with the lessons that we are being taught which ultimately keeps students focused on the topic. He also makes it clear to all the students all the things that need to be done in order to pass the course. Which leads to his strict side, he believes that if you don't do your academic work he will not pass you even if he likes you as a person. I like that thought because it motivates students to get their work done and to have to accomplish a task in order to get good grades. Especially for the seniors here at Hoover High, they are about to head out to the real world. The real world will not tolerate incomplete work, which can then lead you to have financial problems and more. Another benefit is that this method prepares you for college and their routine. Mr. Moore always encourages students the importance of being on time to class and the benefits that the also gives you on in the future. Overall his classes are very interesting and Mr.Moore is cool.
Ms. Hagey ~ Jasmine Gonzalez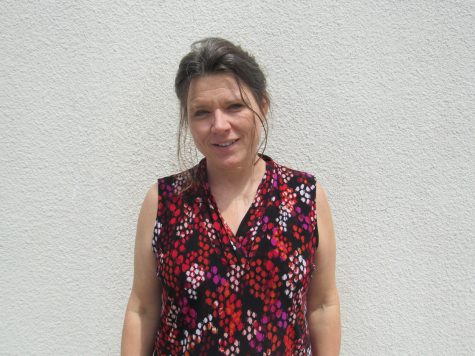 I appreciate Ms. Hagey.  She is my favorite teacher. She works really hard to teach us the material and works many hours after school grading and making worksheets so that she can make sure we succeed in the long run. She even sometimes stays in the CAC room after school to help her students even more if they really need the help. She works hard while dealing with our class. She always tells us that we need to "practice, practice, practice" so that we can fully understand what we are learning. She deals with a lot so I understand how stressed out she can be sometimes. She takes so much time out of her life for us and I hope she knows how much I appreciate her for doing this for the benefit of her students.
Ms. Westfall ~ Christian Gonzalez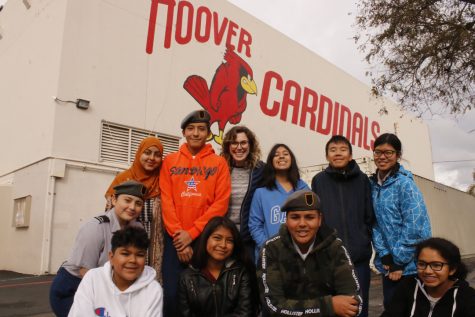 In my opinion, personally Mrs. Westfall is my favorite teacher ever. I have never had a nice, sweet, and caring teacher like Mrs. Westfall, she is the best. During my time in her class for half a semester of my freshman year, I really learned a lot about biology. I felt like I was able to process and learn everything I needed the right way because of the way she taught us. Ms. Westfall helped me personally whenever I needed help on any assignment even if it was from another class. She not only cared about teaching, but she cares about her students as well. She is the type of teacher to ask how you're doing and willing to help you out with anything you need. Mrs Westfall deserves the best for the way she is, super nice and sweet always being the best she can. If I could, I would have her as a teacher every year, and for the whole school year. I hope Mrs. Westfall continues to be the person she is today because she is truly amazing. I thank her for what she did for my class and I, it was an honor being one of her students.
Mr. Ginsberg ~ Chanmonita Loek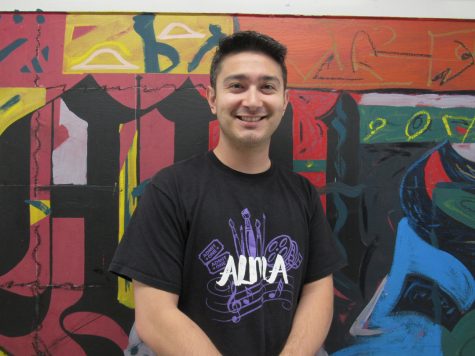 Mr. Ginsberg is an amazing teacher. He makes sure all his students know how to play their part correctly and make sure they create something special. Music makes everyone happy and it brighten up their day when they are feeling down. Every time I go to second period, I feel like myself. I can express myself through music and that is the real me. Music is something beautiful and Mr. Ginsberg make sure that everything is right on track. His skills as a musician and a teacher is superior. He understands his students and their difficulties in life. He tries his best to help out the students when they need especially when they are having a hard time playing their part. He likes challenging his students because he believes they can go further than what they think is their limit. I enjoy going to band because people in there share the same interest in me. We create something magically in that classroom. Mr. Ginsberg helped me through a series of hardships such as playing a new tune and making sure I play my part right. I was a beginner at the clarinet and it was difficult for me because I didn't know the fingers or even how to make sound. Now, I am learning and I am achieving something grand.
Mr. Hedgecock ~ Malea Kealhoa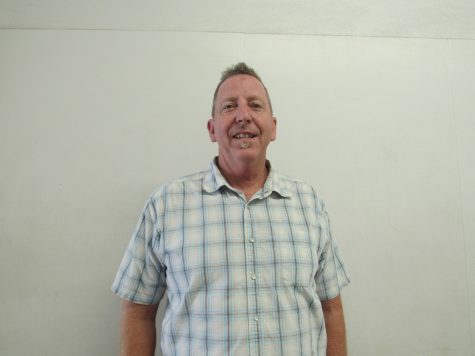 I appreciate Mr. Hedgecock.  He is my favorite teacher. Mr. Hedgecock demonstrates resilience, leadership, and integrity. He's very structured and is definitely a people-person. You can find multiple personality traits and interests similar to you. He's very hard-working and self disciplined. He has always been someone I look up to and he will always be there for you, when no one else is. He's another father figure in my life and I lean on him for anything. I like how me and him can bond over small things like volleyball. He's always giving positivity and happiness to the students. He even sells chips, candy, water, and gatorade. Students think of him as a rad and funny teacher. From his cringey videos he makes us watch, to the fun enormous book work. He gives the students so much freedom and we don't thank him more than we should. He even adopted 12 kids, more than someone else would. That just shows how much he cares about our world and people. He always showed how he wanted to change the world and the people in it. He takes pride and is dedicated to making Hoover a great place and that is why he's a well-respected and inspiring man for others. Thank you Mr. Hedgecock for always believing in me and showing cardinal pride!!
Mr. Ta ~ Violet Arreola
I appreciate Mr. Ta.  He has been my favorite teacher throughout my four years attending Hoover. I've had Mr. Ta as a regular English teacher, and now as an AP Literature Teacher.  The reason why he is one of my favorite teachers is because his way of teaching is different from any other teacher I've had. He doesn't just teach to teach, he teaches to help us as an individual for our college and furthermore the life that is to come. Sure the work he gives is hefty but it's the thought that counts that he puts in those assignments we receive. He wants us to REALLY know what the world has out there, and wants to prepare us. He gives wonderful advice and relates to his students when they need him to. He also takes his time to talk to his students when they need 1on1 time to talk whether its on homework or advice.  He isn't one of those teachers who hands an assignment and it leaves the students to wonder 'when will we ever use this?'. He is Mr.Ta ; a teacher who wants nothing more but for his students to strive.
Mrs. Keith ~ Kassandra Valdez
The teacher I appreciate does not work at Hoover.  Mrs. Keith was my teacher in 2011 when I was 12 years of age. In 6th grade when I entered in a Our Lady's Catholic school, Mrs. Keith taught 6th grade which made her in charge of 6th grade camp. She made sure that 6th grade was a good year, and having our camp ground booked to enjoy our trip to the Julien camp site, Whispering Winds.  I appreciate this teacher because not only did she teach the curriculum, she was the one who made me develop my interest in reading books. She would give assignments where you had to read a book and draw a picture to match the chapter and do a summary in 5 sentences. I remember that she would get us to read a book that was grade level and that was really interesting.  Once we were done reading the the book as a class, we would watch a movie which went with the book. I thank you Mrs. Keith for being an amazing teacher, showing students that we can enjoy books about interests we have, and reading about it. You have helped developed my reading skills which opened my eyes to read more, to learn new things, to write and to be a life long learner.
Mr. Yamfang ~ Brian Quirarte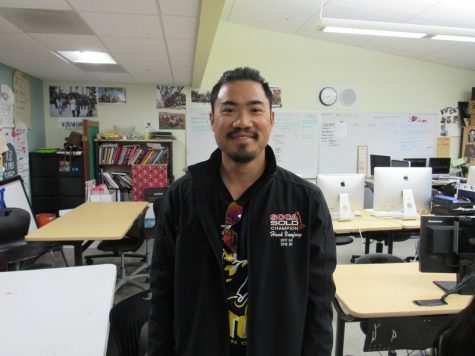 The teacher I choose to appreciate this week is Mr. Yamfang. He was one of the few people who helped me out my junior year to accomplish over a 3.0 gpa. He knows when you're having a bad day and does everything he can to help you out. Mr. Yamfang is a teacher who cares about his students beyond the classroom, and makes sure that everything is fine at home. He is also proud of the academy he belongs to, SJA and always shows us the love that he has for it. One of my weakest attributes was brought up because of him. I used to suck at writing but he worked with me to make it stronger. Also he would always ask me if I was hungry and if I was, he would offer me snacks so I could have full attention in class. Another thing that he did was help out the community whenever he could. He would go out to canyons to clean them up. Mr. Yamfang will always be one of the best teachers at Hoover and deserves all the respect he could get and that's what he has from me, my respect.
About the Writer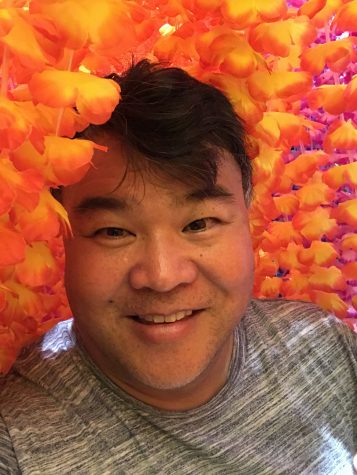 Mr. Michael Heu, Adviser
Mr. Michael Heu is the advisor for publications which includes the yearbook and The Cardinal website.  He is in his 14 year at Hoover and wouldn't want...