A curse should be scarier
WARNING: CONTAINS SPOILERS
Hang on for a minute...we're trying to find some more stories you might like.

The Curse of La Llorona is a folktale that started in Mexico; a beautiful lady with a farmer husband gives birth to two little kids who later were assassinated by their crazy mother who curses other kids all over the world, and who searches for children to replace hers. La Llorona mourns for the loss of her kids, especially because it was her who murdered them, so she now walks the earth with sorrow and regret.
At the start of the movie, Anna Garcia is a widowed mother of a boy and a girl.  She works as a social worker dealing with a family that is tied to "La Llorona." Later in the movie, Anna finds out that the bruises on the two kids in that family was from La Llorona and not their mother.
In the middle of the movie the two kids tragically die, which has their biological mother locked up for their murder. Later Patricia (mother of the two kids) prays to La Llorona asking her to go after Anna and her kids for the loss of hers. Patricia asks La Llorona to return her kids and take Anna and that's when Anna goes to a priest for help but is referred to a retired pastor who helps Anna get rid of La Llorona.
In my opinion the only thing that I didn't like was La Llorona's face.  It wasn't as realistic nor scary as I thought it would be. I also believe that the story was wrong because La Llorona's kids were a boy and a girl not a boy and a boy. Personally, I didn't really like the movie the only good parts were the pop ups, those did scare me to the point where I was hiding my face  but then again it wasn't THAT scary it could've been better.
About the Writer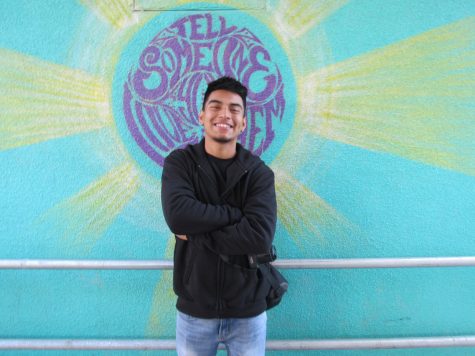 Brian Sanchez, Staff Writer
Brian Sanchez Ramirez is 18 years old and was born in December 12, 2000. He would describe himself as joyful, outgoing, humble, and socialable. Brian likes...