Big win for publications!
Rose Yem, Senior Editor
September 17, 2019
At this year's San Diego County Fair at Del Mar, Hoover's yearbook, 2019 to the eXtreme, earned a first place ribbon for content and design, and for the third time, The Cardinal website wins first place and Best in Show.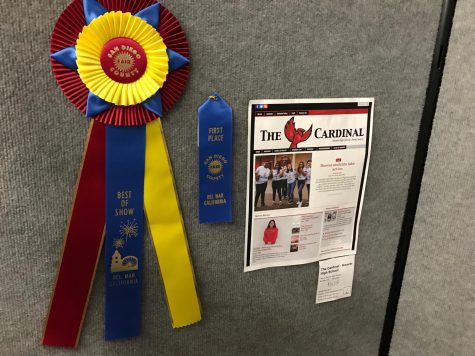 "I was really happy we won first place," expressed 2019 Editor-in-Chief, Violet Arreola, '19.  "So many people had negative things to say and didn't point out the great things we did."
The 2019 yearbook brings Hoover back to the top spot after the 2018 book was awarded second place, breaking Hoover's seven year winning streak.  Violet went on to explain that many people do not understand how the yearbook is put together.  This was her second year in yearbook, but the first time taking on a leadership role.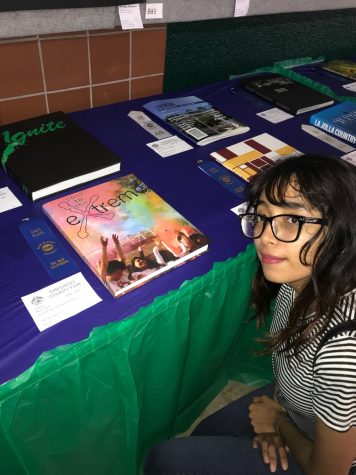 "Sure I was anxious to know what place our yearbook received but whatever was to come, I'd be ready for it.  When I ran to see the results before anyone else, I wanted to hesitate but I didn't because I as utterly most excited for the reveal," said Violet.  "Seeing that the 2019 yearbook received first place was shocking because most of our lead editors were all first times doing something major like this; creating a yearbook from scratch.  But over all, it was a good 'at ease' feeling knowing our hard work, our ups and downs, paid off!"
There were a number of staff members who entered 14 yearbook spreads into the fair this year.  Hoover alumni Brian Quirarte, '19, was the only one to win a first place ribbon.  The rest received second place ribbons.  The irony is that Brian complained the most about having to do the spread, yet his work paid off.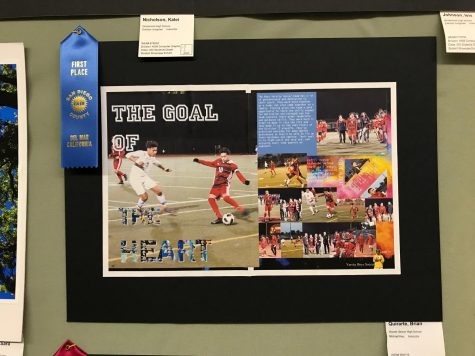 "I was really proud of the work the staff contributed to the 2019 yearbook," said advisor Mr. Michael Heu.  "I was disappointed in the comments, especially from adults, that only focused on the errors, and expressed towards the staff.  So the win at Del Mar proved that the negativity, though a part of the real world, can be ignored."
This year's senior editors, Rose Yem, Angela Galan, Makayla Siharath, and Ethan Pham spent a week at Jostens Summer Yearbook Workshop creating layouts for the upcoming 2020 book.  Ethan created a rough idea for the cover when they met the artist Ken Harris II.  A further discussion led to an amazingly beautiful cover that has received many compliments from other schools.  It is not quite ready but will be released later in the school year.
"I wanted to add a variety of colors that symbolizes what I think Hoover looks like," explained Ethan.  "I also added the cardinal because on the books for the last few years, he was missing."
There are only five former yearbook staff members returning this year, with junior Jasmine Gonzalez as the only associate editor who will oversee copy.  The rest of the staff is brand new to publications.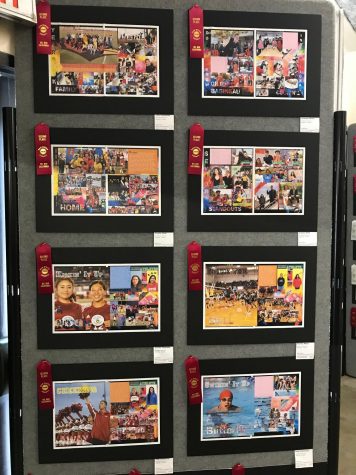 About the Writer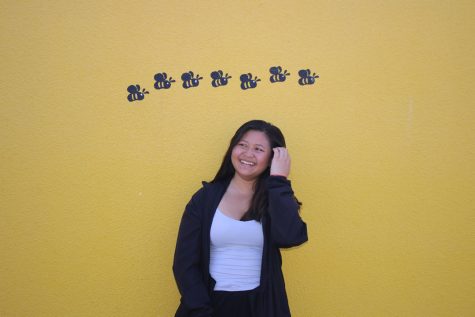 Rose Yem, Editor-in-Chief
Rose Yem is a 17 year old senior in the ALMA Academy at Hoover High School. She is a hard working and smart student. Rose loves food, sweets, boba, Starbucks,...