AOTW ~ Machair Ahmat
Hang on for a minute...we're trying to find some more stories you might like.
This weeks AOTW is Machair Adam, who ran the second fastest time of any Hoover female. She was placed in the top 25 juniors in the Mt. Carmel Invitational. Her inspiration to continue cross country is because it teaches her teamwork, discipline and perseverance. These characteristics are important outside the sport. She chose this sport because she wanted to challenge herself. An ultimate achievement she would like to accomplish this year is to break 19 minute mark for the 5k. Machair biggest challenge is to improve her speed and pushing her body even when she feels like she can't take another step. School work helps her because in order to complete she needs a certain GPA which motivates her to keep up her grades. The most joy she has in cross country is her team environment.  They push and encourage each other. Her advice for young athletes is "Runners, I advise that you attend practice everyday. Try not to stop in the middle of your runs. And you must be mentally focussed."
About the Writer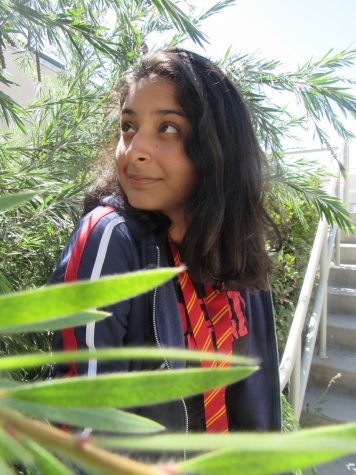 Jackie Ocampo, Staff Writer
Jackie Ocampo was born on July 20 in San Diego, California. She is in the Social Justice Academy  and plans to be a lawyer or even an actress in the future....