Gabriel "Fluffy" Iglesias
Celebrating Hispanic Heritage Month
Gabriel Jesus Iglesias was born on July 15, 1976 in San Diego, California.   He is a comedian and widely known as Fluffy. While performing, he mainly talks about his life experiences and makes jokes about race and culture. Iglesias often references his weight in his comedy, often saying, "Oh, I'm not fat, I'm fluffy". He went into comedy in 1997 but it wasn't a good start as he was evicted and lost his car. Currently, he is a successful comedian.
In 2012 the city of El Paso, Texas gave him multiple awards including the key to the city and the Beacon of H.O.P.E Award from the nonprofit organization Operation H.O.P.E. As of late he is less of a comedian and more of an actor. He started small with a short film in 2002, but now has been in 7 animated movies from 2017 to 2018. He mainly is a voice actor as with most of his sketches on his comedy shows he shows the diversity in his voice as he goes high pitch to low pitch and also does realistic sound affects like a police siren.
At one point in his life his doctor had told him he had a couple of years to live made Gabriel Iglesias reevaluate the way he took care of himself and he wanted to become healthier so he could have a continued presence in the life of his loved ones.
About the Writer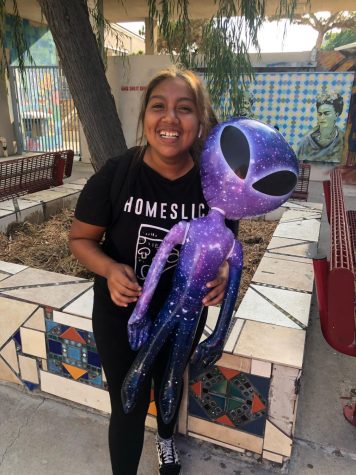 Angie Galan, Editor-in-Chief
Angela Galan Martinez is a senior and part of the ALMA academy. She has attended Hoover High School for all four school years. She is the class of 2020...