America Ferrera
Celebrating Hispanic Heritage Month
America Georgine Ferrera was born on April 18, 1984, and is an American actress. Born in Los Angeles, California, to Honduran parents, Ferrera developed an interest in acting at a young age performing in several stage productions at her school. She made her feature film debut in 2002 with the comedy drama Real Women Have Curves, winning praise for her performance.
Ferrera garnered modest success early in her career with roles in films like the 2005 drama The Sisterhood of the Traveling Pants, which earned her the Imagen Award Best Actress and her first nomination at the ALMA Awards. She ventured into television roles and landed the leading part on the ABC comedy drama Ugly Betty (2006–2010). Ferrera garnered critical acclaim for playing the protagonist of the series Betty Suarez, and won the Best Actress Awards at various award ceremonies in 2007 including the Golden Globe Awards, the Screen Actors Guild Awards, and the Primetime Emmy Award, the first for a Latino woman in the category. Currently she co-produces and stars in the NBC comedy series Superstore.
Ferrera garnered wide recognition for Ugly Betty. Time magazine named her one of the 100 most influential people in the world in 2007.   Ferrera has been active in getting Latinos in the United States to vote through her involvement with the organization Voto Latino by appearing on various news programs. Ferrera was the opening speaker for the Women's March on Washington on January 21, 2017. Lastly, Ferrera spoke at the Families Belong Together protest on June 30, 2018.
About the Writer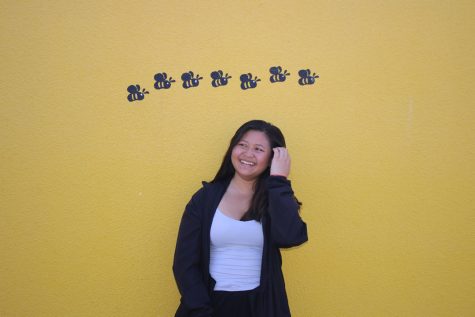 Rose Yem, Editor-in-Chief
Rose Yem is a 17 year old senior in the ALMA Academy at Hoover High School. She is a hard working and smart student. Rose loves food, sweets, boba, Starbucks,...